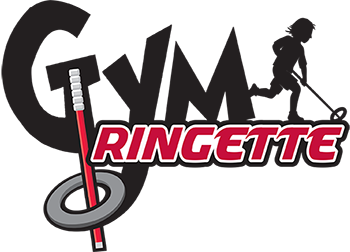 As ringette has been adapted from its origins as an ice surface sport to a dry land sport, accessibility has grown exponentially. The many varied activities and skills which result from ringette participation are directly related to the goals of a physically active lifestyle.
Gym Ringette offers participants new challenges, improves their physical literacy and promotes a sense of accomplishment. Participants are given the opportunity to attempt challenging tasks while they develop abilities and capacities. Ringette promotes cooperation with teammates and provides the opportunity for healthy competition.
This guide will focus on teaching the territorial/invasion game of Gym Ringette using the Teaching Games for Understanding (TGfU) approach. The TGfU approach will help you teach your students the skills and tactics of Gym Ringette with the focus being learner-centred and problem-solving activities.
Gym Ringette is a True Sport program and is a way to maximize the positive influence sport can have on students by focusing on the values of fairness, excellence, inclusion and fun.