ROAD TO WORLDS FUNDRAISER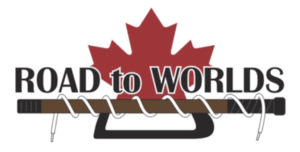 In November, Ringette Canada's junior and senior national teams will be competing at the 2017 World Ringette Championships. The event will be held in Mississauga, Ontario from November 27 to December 3, 2017.
To help support the junior and senior national team athletes, a running event is being organized, with all funds raised going directly to the 43 national team athletes competing for gold.
If you would like to support our national team athletes, please click on the links below to register for the location of the running event you are interested in. T-shirts are also available through these links and can be purchased in combination with race registration or on their own, if you choose not to participate in the race.
Please note that registration for the runs happening on October 7th will close on September 30th, and registration for the run happening on October 21st will close on October 14th. To ensure proper sizing, t-shirt orders must be placed by September 21st.
Confirmed locations are as follows:
Locations still to be confirmed include London and Winnipeg. More information to follow.
If you have any questions or need more information, please contact Murray Pettem at murray@nationalringetteschool.com or by phone at 403-680-7791.
Thank you in advance for supporting our national team athletes and please feel free to share this information with anyone who may be interested.