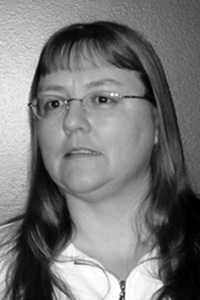 Clémence Duchesneau joins the Hall of Fame in the athlete category.
Clémence began playing ringette in 1973, which was the year that ringette began in Boucherville.
A highly respected goalie, Clémence participated in nearly every CRC event between 1988 and 1997 and was consistently named to the all-star team because of her outstanding performance.
She also participated in and was named top goalie in the 1990, 1992 and 1994 world ringette championship games as a member of Team Canada East. Due to an injury in 1997,
Clémence stopped playing ringette but continues to contribute to the sport through coaching. She has coached since 1992 and is currently coaching an Intermediate A and Junior A team in Boucherville.