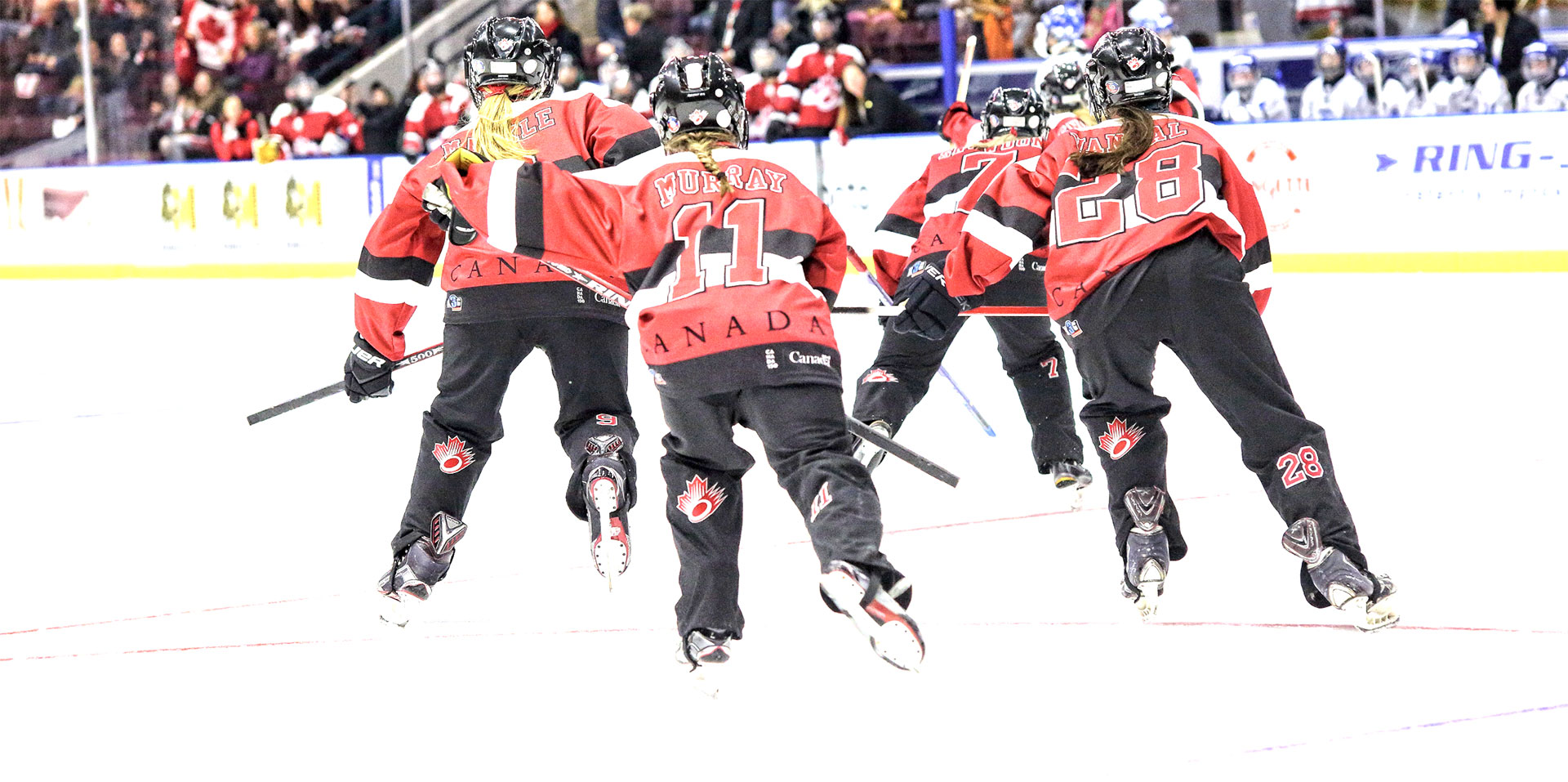 Recognizing outstanding achievements in ringette

At Ringette Canada we love to recognize the outstanding achievements and contributions of ringette athletes, coaches, officials and administrators.
The Ringette Canada Hall of Fame provides a way for us to shine a spotlight on the many people across Canada who are helping to advance our sport.
If you would like to nominate someone who has made outstanding contributions to ringette, please take a moment to read the Hall of Fame & Volunteer Recognition Policy.
Past Hall of Fame inductees
Step 1: Fill out the submission form
To nominate someone for the Hall of Fame, please fill out and submit this form.
Step 2: Include a resume
Submit a resume of the nominee's achievements, including their positions, duration of positions and specific accomplishments. You can also submit supporting documents.
Step 3: Highlight their competitive career
If you are nominating an athlete, coach or official we highly recommend that you include all relevant information about the nominee's competitive career.
Step 4: Have it endorsed
We accept nominations from anyone, however they must include a letter of endorsement by either a provincial/territorial association, a member of the Board of Directors, or any of the Ringette Canada Standing Committees.
Step 5: Submit before the deadline
The deadline for Hall of Fame nominee submissions is January 31st.
The Hall of Fame Committee will reach out to you if further information is required.
Hall of Fame selection process
Nominations are considered for a minimum two-year period without the need for re-submission. If needed, this period may be extended by the Hall of Fame Committee.
The nomination forms and supporting documents are reviewed by the Hall of Fame Committee. If further information is required it will be requested and reviewed by the committee.
The Hall of Fame Committee submits successful nominees to the Board of Directors who will make the selections official.