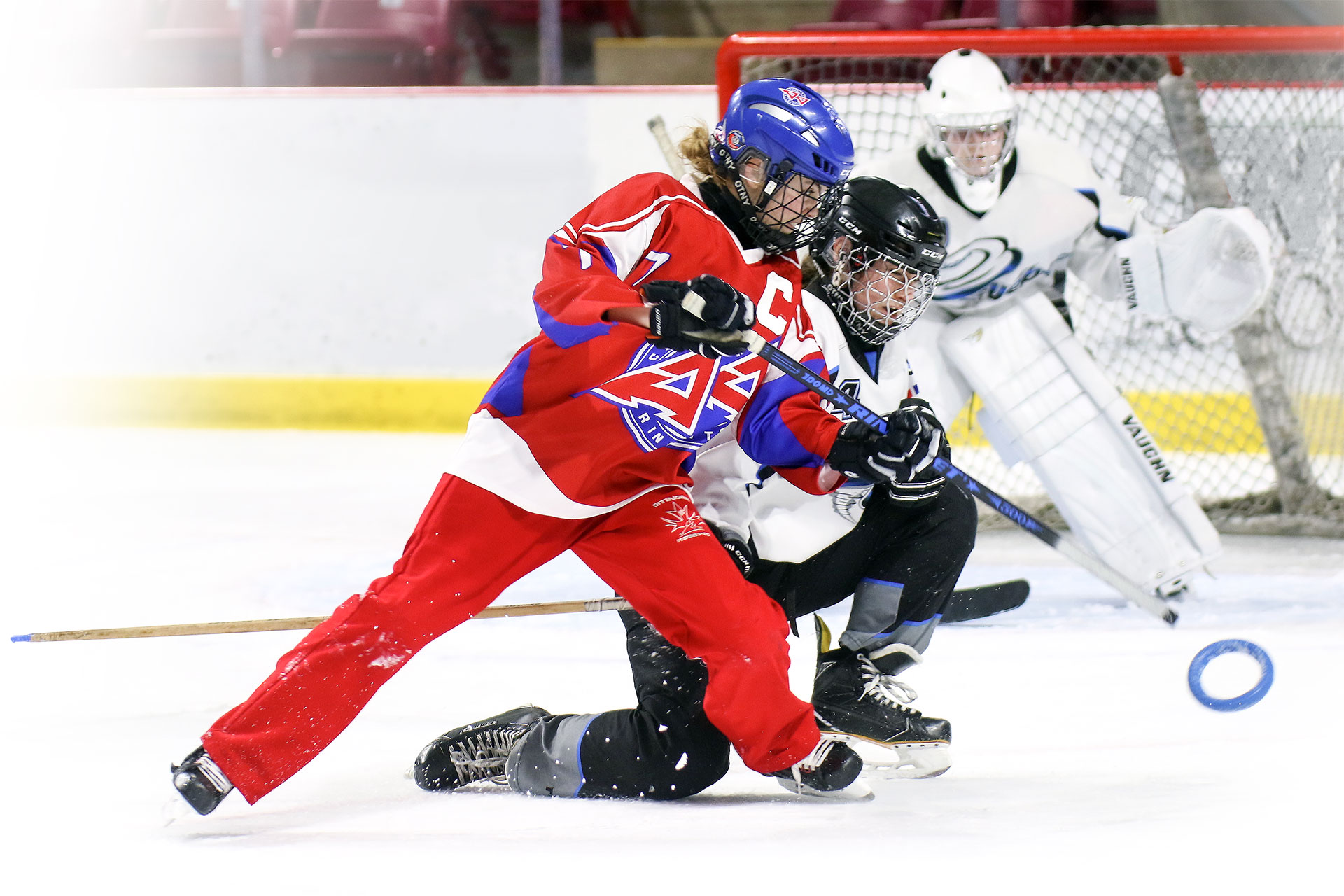 Canadian Ringette

Championships
Play it, love it, live it at the highest level
Every spring the Canadian Ringette Championships (CRC) bring together participants, families and fans from across the country for a one-of-a-kind event.
During the CRC, athletes have the opportunity to shine on a national level. With 200 coaches, 50 officials, hundreds of volunteers, and 1,000 athletes competing in the U16, U19 and NRL divisions, it's always an experience to remember.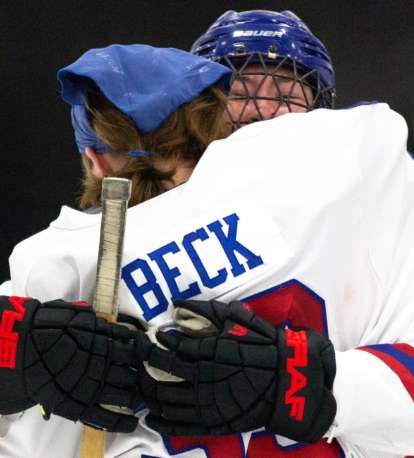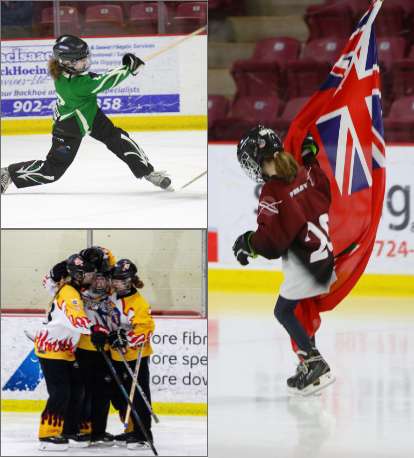 Competing at the highest level
The CRC is also a time for Canada's top ringette players to compete at the highest level during the National Ringette League Championships.
Thanks to the CRC, we are able to build our teams, strengthen our sport and connect our community. Participants have fun meeting new and old friends. Meanwhile, fans enjoy an unforgettable experience as they fill the arena with their energy and enthusiasm.
2023

Canadian Ringette Championship Results

Regina, Saskatchewan
U16
NB 1 - Team New Brunswick
AB 2 - St. Albert Mission
4th AB 3 Core 
5th AB 4 Zone 2 Blaze
6th AB 5 Calgary Current 
7th Team BC 1 
8th Team SK 1  
9th PE1-Team PEI 
10th QC2-Québec 
11th QC1-Équipe Québec 
12th MB1 – Team MB 
13th ON 3 West Ottawa 
14th SK 2 Saskatoon Selects
15th NS1 
16th ON 1 – Ajax 
17th ON 2 – Burlington
18th MB2-BonVital 
U19
AB 4 - St. Albert Mission
4th AB1
5th SK1-Team Saskatchewan 
6th BC1-Team BC 
7th QC2-Lac St-Louis 
8th QC1-Équipe Québec
9th NB1-Team New Brunswick 
10th ON2-Waterloo Wildfire 
11th ON3-GCRA 
12th ON1-Team Ontario 
13th AB5-SPRA Power
14th PEI Team Prince Edward Island
15th MB1 – Team Manitoba 
16th NS1-Team Nova Scotia 
17th SK2-Saskatoon Blazers 
18th MB2-Eastman Flames 
NRL
4th Waterloo Wildfire 
5th Gatineau 
6th Atlantic 
7th Rive Sud Revolution 
8th Cambridge 
9th Nepean Ravens 
10th Black Gold Rush 
11th Manitoba Herd 
12th Saskatchewan Heat 
13th BC Thunder 
2023

Canadian Ringette Championship Results

Regina, Saskatchewan
U16
NB 1 - Team New Brunswick
AB 2 - St. Albert Mission
4th AB 3 Core 
5th AB 4 Zone 2 Blaze
6th AB 5 Calgary Current 
7th Team BC 1 
8th Team SK 1  
9th PE1-Team PEI 
10th QC2-Québec 
11th QC1-Équipe Québec 
12th MB1 – Team MB 
13th ON 3 West Ottawa 
14th SK 2 Saskatoon Selects
15th NS1 
16th ON 1 – Ajax 
17th ON 2 – Burlington
18th MB2-BonVital 
U19
AB 4 - St. Albert Mission
4th AB1
5th SK1-Team Saskatchewan 
6th BC1-Team BC 
7th QC2-Lac St-Louis 
8th QC1-Équipe Québec
9th NB1-Team New Brunswick 
10th ON2-Waterloo Wildfire 
11th ON3-GCRA 
12th ON1-Team Ontario 
13th AB5-SPRA Power
14th PEI Team Prince Edward Island
15th MB1 – Team Manitoba 
16th NS1-Team Nova Scotia 
17th SK2-Saskatoon Blazers 
18th MB2-Eastman Flames 
NRL
4th Waterloo Wildfire 
5th Gatineau 
6th Atlantic 
7th Rive Sud Revolution 
8th Cambridge 
9th Nepean Ravens 
10th Black Gold Rush 
11th Manitoba Herd 
12th Saskatchewan Heat 
13th BC Thunder