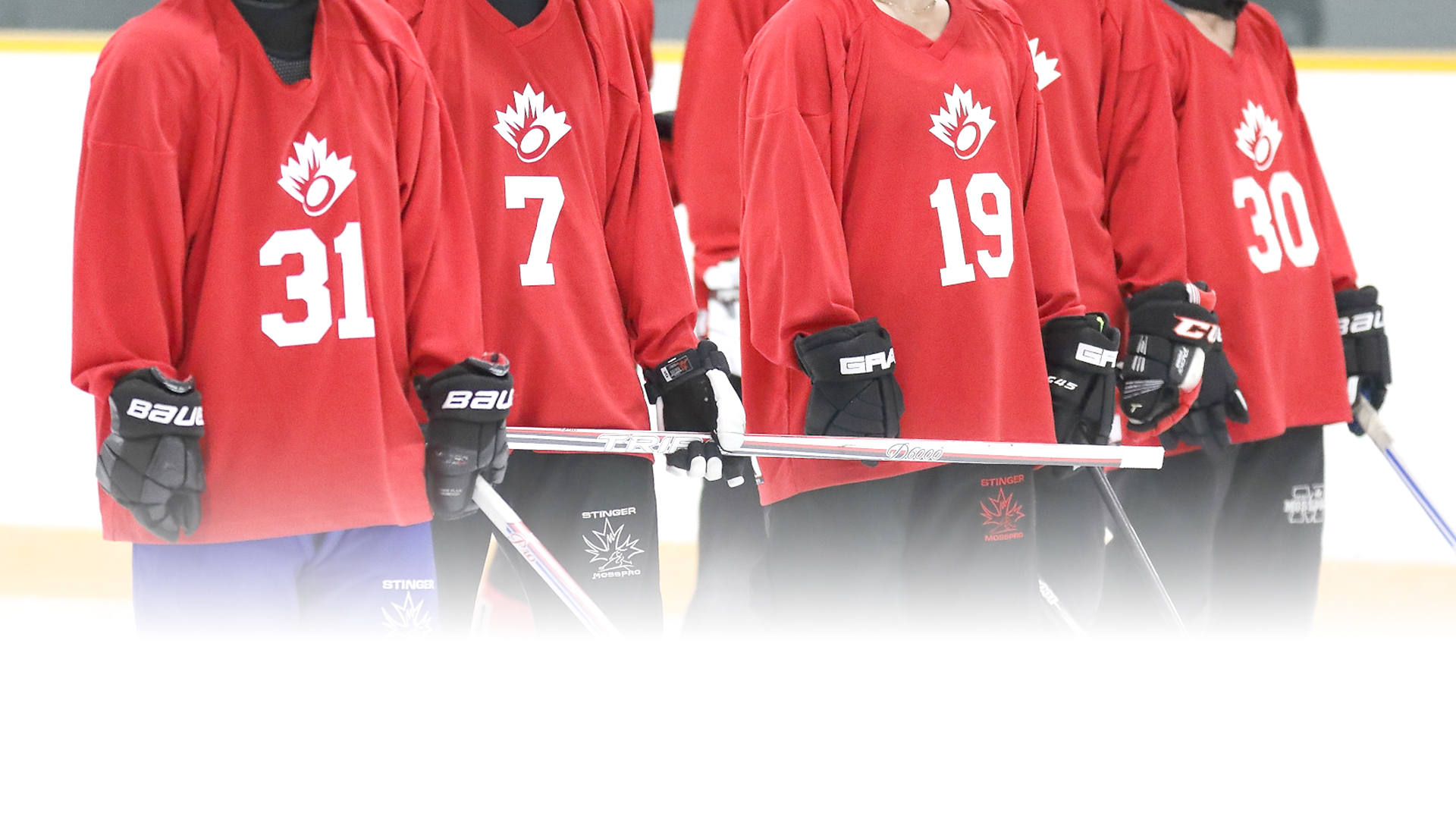 That fresh crack of the ice as your skate hits is a feeling like no other.
There is nothing like the simplicity and smoothness of pushing towards your goal with your mind clear and your body focused.
This game gets under your skin and leaves you wanting more. Once it's in you, it won't let go. It fuels you to work harder and leave your mark. You're inspired to ease the way for those who will follow, just as those before you have smoothed the path for you.
Ringette has shaped your life, your community and your values.
It is who you are. It is who we are.
This is your game, your time, your ice.
A new logo that reflects our sport
The growth and promotion of our sport starts with a logo that is both recognizable and memorable.
The new Ringette Canada logo illustrates what we stand for as an organization and allows us to represent our entire ringette community from coast to coast.
When you see it, we hope you'll feel…
The smoothness and accessibility of the game.
The energy and passion that drives us all.
The enthusiasm that fans across the country share.
The new Ringette Canada logo was inspired by the unifying nature of our sport. It's represented here by a unique combination of symbols:
The iconic ring embodies the cohesiveness of our community and reflects the pride we take in our True Sport partnership.
The solid "flash" from right to left and the smoothness behind the ring symbolizes the speed of the game and the pace at which we are growing as a sport.
The use of the maple leaf in our crest conveys that we are proudly Canadian.
The colour palette is reflective of our true North strong and free homeland.
The jagged lines inside the leaf represent the agility of our athletes and our organization, as well as the ability to change directions quickly and adapt to progress within the sporting landscape.
The three sections of the leaf represent our past, present and future: the rich history of ringette that now spans almost 60 years; the present state of our game and the growth we've experienced; an exciting future where we carve a unique path for all our participants.
This simple, bold and iconically Canadian new visual identity is a key step in re-energizing our current stakeholders. It will also help build our sport's profile, increase participation and attract new fans. We're excited to see how the new logo will better position Ringette Canada in the amateur sport marketplace.