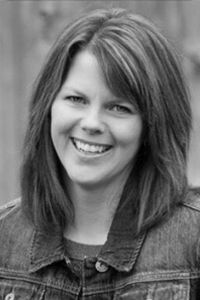 Alayne Martell, from St. Peter's, Nova Scotia. Alayne Martell worked tirelessly to ensure that ringette stories were told. As the head of Media and Public Relations for Ringette Canada, Alayne did this for all levels of ringette across the breadth and depth of this country for more than 22 years. She built the foundations to enhance the branding of the sport. She boldly promoted ringette within the sport and outside of it, introducing an audience to the game who would otherwise miss the opportunity to share the passion and dedication she had for this sport.
Through her work with Ringette Canada, Alayne developed and carried out targeted communications strategies in support of the organization's objectives. She carried out on-site media relations support at the Canadian Ringette Championships since 1999 and served as the national media representative and webmaster for the National Ringette League since its inception in 2004. Since 2000, she was heavily involved in the promotion of Team Canada and the World Ringette Championship and conducted media training with the Team Canada athletes to prepare them for their interactions with the media. She acted as the Sport Information Officer for ringette at the Canada Winter Games since 2003, which included providing onsite media and communications support at the event.
As a communications professional for ringette, Alayne was a builder in an area where few have such skills and expertise. She excelled in a space where many would not even attempt to dabble in and brought ringette to the forefront of present-day mainstream media on a local, national and international level.
In November 2020, Ringette Canada was dealt a massive blow with the passing of our beautiful friend Alayne Martell.  A true professional. A devoted mother. A proud Cape Bretoner. We miss you terribly Alayne and we are so proud to honour you.
'It is impossible to put into words the light that has been lost for the world of ringette and for those who were fortunate enough to know Alayne.'
– Laura Watson