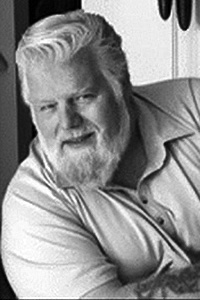 Bernie Cockburn has been involved with ringette for over 34 years and fittingly joins the Hall of Fame in the builder category.
His involvement with ringette spans the country, beginning in St-Bruno, Quebec where he was involved in the founding of the ringette association there. Around that time, he was also present at the inaugural meeting with Sport Canada in an effort to establish Ringette Canada as it is known today, as well as the inaugural meeting where he made the motion to establish the Quebec Ringette Association (now known as Ringuette Quebec).
Bernie then went onto Nova Scotia where he founded and became president of the Shannon Park Ringette Association and also became president of Ringette Nova Scotia.
He traveled to Ontario in 1976 and was appointed Director of Coaching by the Ontario Ringette Association and a member of Ringette Canada's Coaching Committee.
In 1979, he became the VP Technical for Ringette Canada and moved to Victoria, British Columbia, where he continued to be very involved with the sport through coaching and instructing.
Bernie moved back to Ontario in 1982 and picked up where he left off, actively building the sport through coaching and development.
Bernie was inducted into the Ontario Ringette Association's Hall of Fame as both a community builder and a provincial builder. Over the years, Bernie has coached or assisted 70 teams and has had an impact on over 1000 players, some of which have gone on to achieve provincial and national greatness.