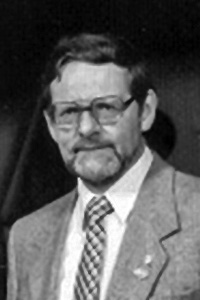 During his many years as a ringette volunteer Bruce held many positions with the Ontario Ringette Association and was a major contributor to officiating programs at both the provincial and national levels.
He had the distinction of officiating at the very first Regional and Provincial Championships in the Province of Ontario in 1975, and in 1976 officiated at the Ontario Winter Games in Sault Ste. Marie, the first time Ringette was invited to participate.
Bruce developed the contents for the community, regional and provincial officiating clinics and implemented the first officials certification program. He chaired the Officiating Development Committee for two years and was the Rules Chairman in Ontario in 1976-1977.
Bruce also designed the ringette stick gauge now used by officials across Canada.
In 1981, Bruce was inducted into the Ontario Ringette Association Hall of Fame as a Provincial Builder.