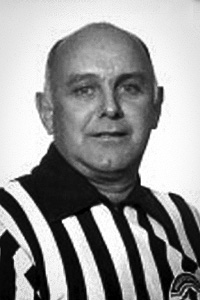 Herb was one of the original founders of Ringette Manitoba.
He then had a lengthy involvement on the officiating side of the sport. Herb was the director of Officials for Manitoba from 1977 to 1980 prior to taking on the same job at the national level from 1981 to 1984.
He went on to serve as the Chairman of the National Officiating Core Group and was instrumental in updating the Ringette Canada Officiating Manual.
Herb was also an official at the first Canadian Ringette Championships which were held in Winnipeg, Manitoba in 1979.