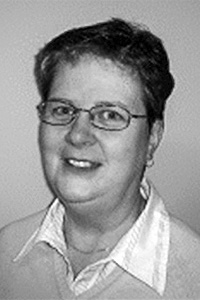 MaryLee Ross joins the Hall of Fame in the coaching category.
MaryLee has coached ringette players from the Bunny level right up to the Open division and has coached teams that have won gold at CRCs in the Junior, Belle and Open divisions. She began coaching in 1985 and continued coaching the same team until 1996. Over that span of time, the team participated in several CRCs and was undefeated during the 1994 event.
She also coached the Alberta Canada Winter Games team in 1995 and 2003, with the 1995 team winning gold. In 1995, she won a very prestigious National Coaching Association of Canada Award at the CAC's annual conference.
In 2002, MaryLee went on to coach an Open AA team in Edmonton and was successful in winning gold at both provincials and the CRCs. In addition to her coaching experience, MaryLee was the Director of Special AAA Programs with Ringette Alberta for many years.