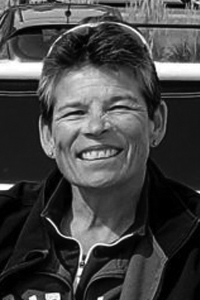 Sue Blacklock, Sue began her officiating career in the early 1980's in Guelph, Ontario and remains active 40 years later.  She was quick to climb the officiating ladder and found herself at her first of many Provincial Championships in 1985.  Sue furthered her impressive career by attending her first Canadian Ringette Championships in 1990, where she would make consecutive appearances for the next 16 years.  Accumulating more officiating accomplishments, she attended four Canada Winter Games 1991, 1995, 1999 and 2003.  Additionally, in 1994 and 2004, she was selected to officiate at the World Ringette Championships where she was assigned the gold medal game at each event.
In addition to her on-ice success, Sue was also a member of the Ringette Canada Officiating Development Committee contributing to the development of the NOCP program throughout the country.
Sue continues to enjoy the challenges that the sport of ringette has to offer and can still be seen on-ice at tournaments throughout the season.