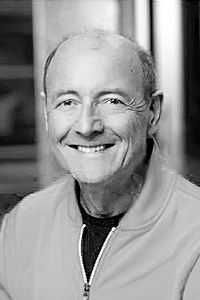 Terry McAdam was introduced to ringette when his oldest daughter started playing. He coached both of his daughters throughout their ringette careers, and even after they both ended their careers, Terry continued to coach. He has coached at every level in Saskatoon, and eventually helped establish the Saskatoon Wild of the National Ringette League (NRL).  Along with Dwayne Andreen, he created the Wild, organized it, promoted it and even funded it on many occasions. He spent countless hours on conference calls making schedules, booking travel, and marketing the NRL.
Terry's involvement goes well beyond coaching. He has been involved with many local tournaments, highlighted by the 2009 Western Canadian Championships and the 2010 Canadian Ringette Championships. He has sat on countless committees and was involved with Saskatoon Ringette andRingette Saskatchewan as board president from 2003-2007, where he also served as provincial representative on the Ringette Canada Board. After his tenure as a provincial representative, Terry served as a director on the Ringette Canada board from 2008 to 2012.
One of Terry's most lasting legacies will always be the number of athletes that he has coached that are now giving back to the sport through coaching and sport administration at both the local and provincial levels.
'Terry is such a well-known figure in the ringette committee. You would be hard pressed to find someone that doesn't love Terry. He treats everyone equally and always shows respect for his players, fellow coaches, opponents, volunteers, and referees. He is the epitome of what ringette represents.' – Erin Cumpstone