Montreal's Daniel Dussault elected as Ringette Canada president
Ottawa, Ontario – July 16, 2014 – Ringette Canada is pleased to announce that the membership has elected Montreal's Daniel Dussault as its new president. Dussault was elected during the annual general meeting in Ottawa at the end of June.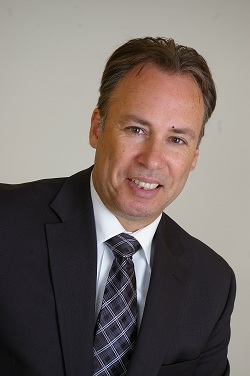 "Dan has been extensively involved in ringette and the depth of experience that he brings to the role of president will be a valuable asset to our sport," said Natasha Johnston, executive director of Ringette Canada. "We look forward to having Dan on board."
Dussault takes over the role of president from Jane Casson (Jordan, Ontario) after she completed two consecutive terms as president with the organization. Dan has an extensive background in ringette having been involved in the sport in many capacities as a coach, official and administrator. Most recently he served as a board member with Ringette Canada and also served as the chair of the finance committee. Dan has attended the Canadian Ringette Championships where he was an official for seven years, an official supervisor for seven years, and a head coach winning both a silver and gold medal; he has also held many positions within Ringette Québec, including serving as executive director for five years, a board member for four years and a director of officials for two years; and he has also officiated at the Canada Winter Games.
"I am extremely pleased to have been chosen as president of Ringette Canada and am looking forward to working on the many exciting initiatives happening in our sport," said Daniel Dussault. "I have been involved in ringette for many years and I am particularly interested in focusing on marketing this wonderful sport. We need to have a strong presence in every province and people outside of our sport need to know, discover and see our sport."