Ringette Canada has a new look
Ringette Canada has a new look.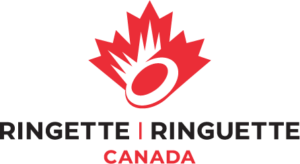 "We are delighted to reveal our new logo," said Ringette Canada Executive Director Natasha Johnston. "The rebranding marks an important transformation for our sport by evolving to a sleek look while still maintaining strong ties to a recognizable logo that we have worked so hard to create. This new look and feel, in combination with strong ties with our provincial partners, allow us to better position ringette collectively within the amateur sport marketplace. We hope to raise awareness of our sport significantly in the coming years, while continuing to build a safe and welcoming environment for everyone." 
Preserving tradition, the logo maintains the time-honoured 'look' of Ringette Canada and was inspired by the unifying nature of our sport. It's represented by a unique combination of symbols:
The iconic ring embodies the cohesiveness of our community and also reflects the pride we take in our True Sport partnership.

The solid "flash" from right to left and the smoothness behind the ring symbolizes the speed of the game, and the pace at which we are growing as a sport.

The use of the maple leaf and the colour palette in our crest conveys that we are proudly Canadian.

The jagged lines inside the leaf represent the agility of our athletes and our organization, to change directions quickly and adapt to progress within the sporting landscape.

The three sections of the leaf represent our past, present, and future.  From our rich history that now spans almost 60 years, to the present state of our game and the growth we've experienced, to an exciting future where we carve a unique path for all our participants.
We look forward to being able to leverage our new look at the Canadian Ringette Championships in Calgary next week.  It's but a glimpse of new things to come from Ringette Canada, and we are very excited for the future.