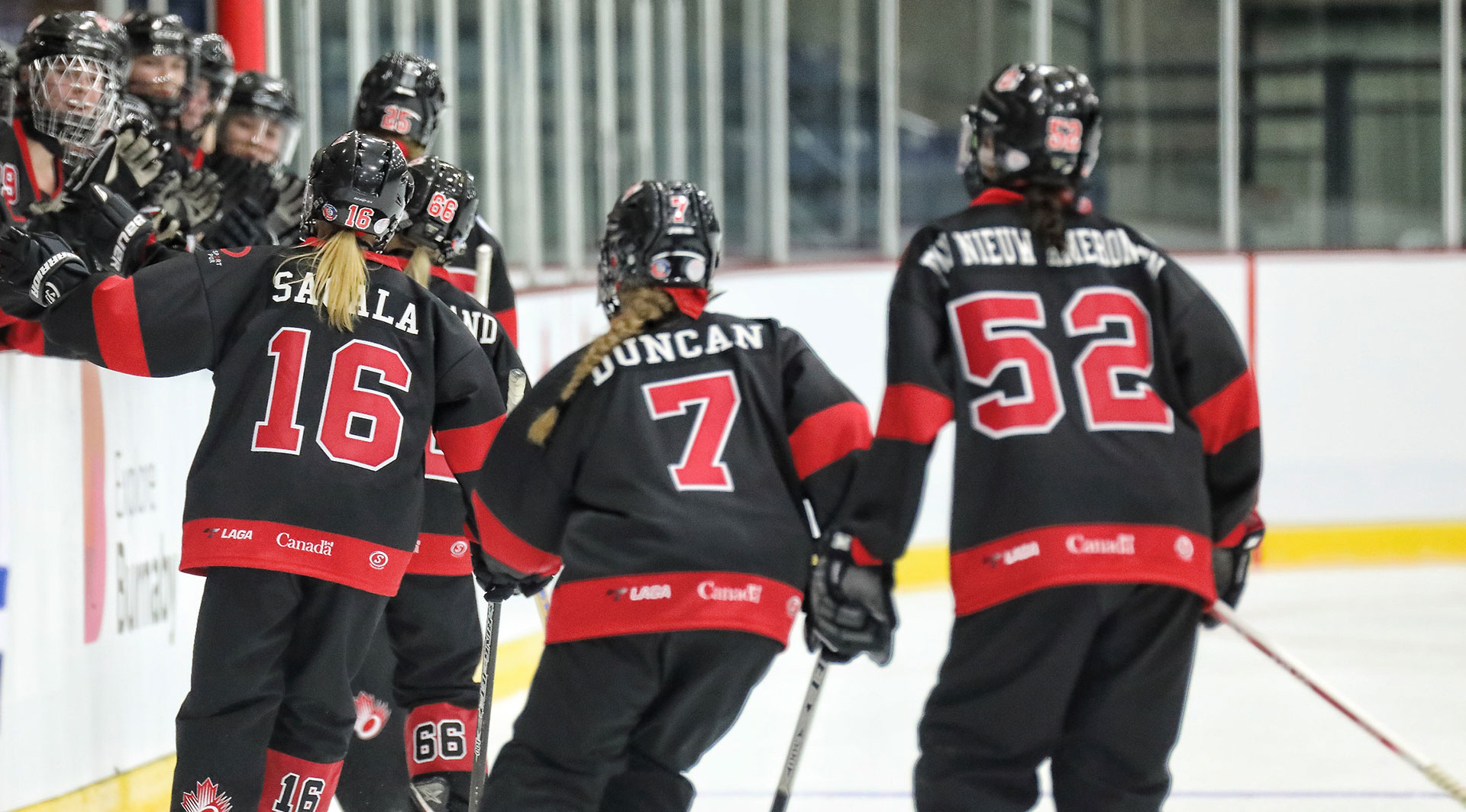 Junior National

Team Program
Do you have what it takes to play for Team Canada?
Our Junior National Team is made up of the best 21-and-under players from across Canada.
The team represents our nation at the World Ringette Championship, which is held every two years.
2023 Junior National Team program
"Coming together is a beginning, staying together is progress, and working together is success." – Henry Ford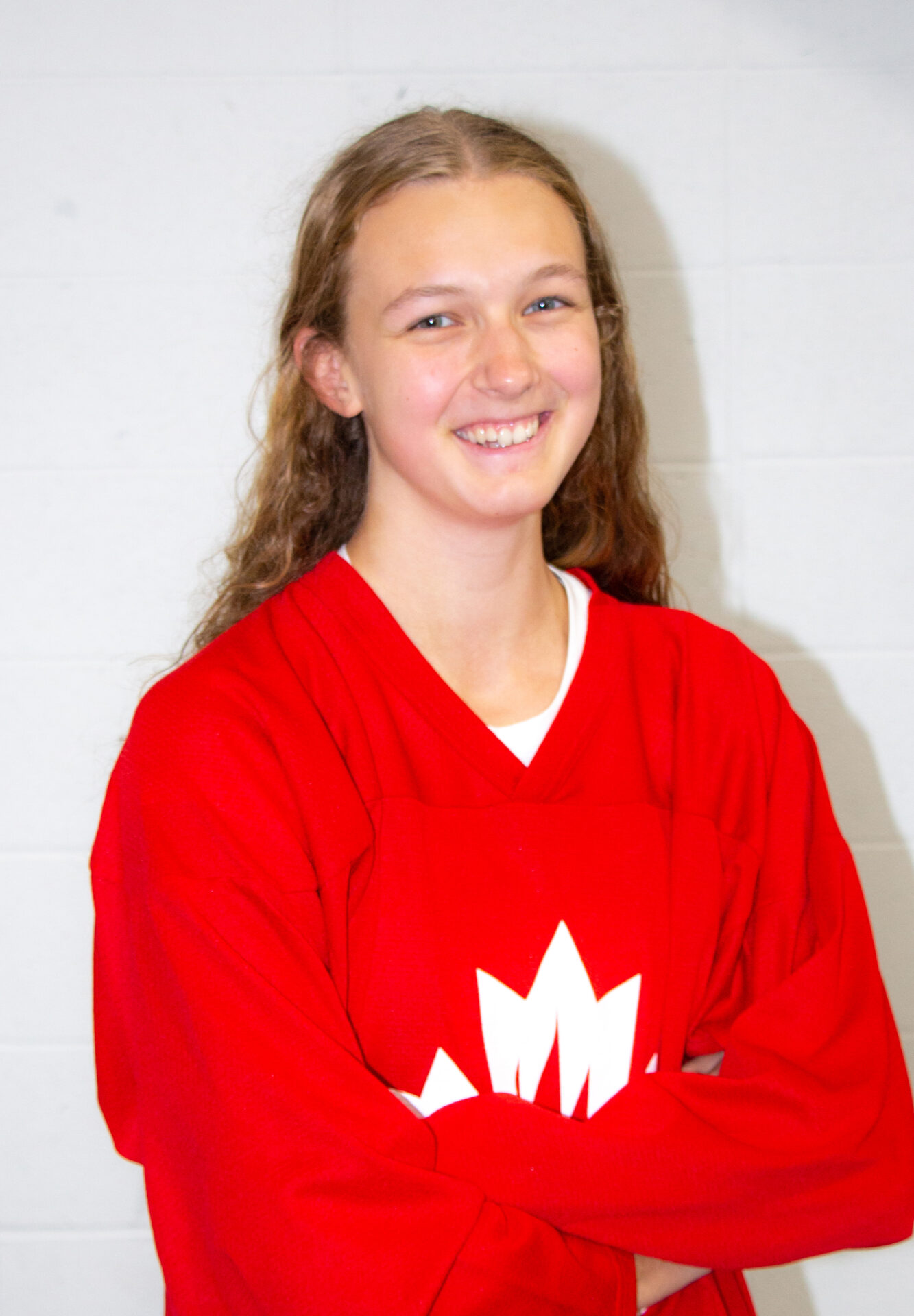 Kaylee Davies #31
GOALIE
Team: Eastman Flames, MB CWG
Hometown: La Broquerie West, MB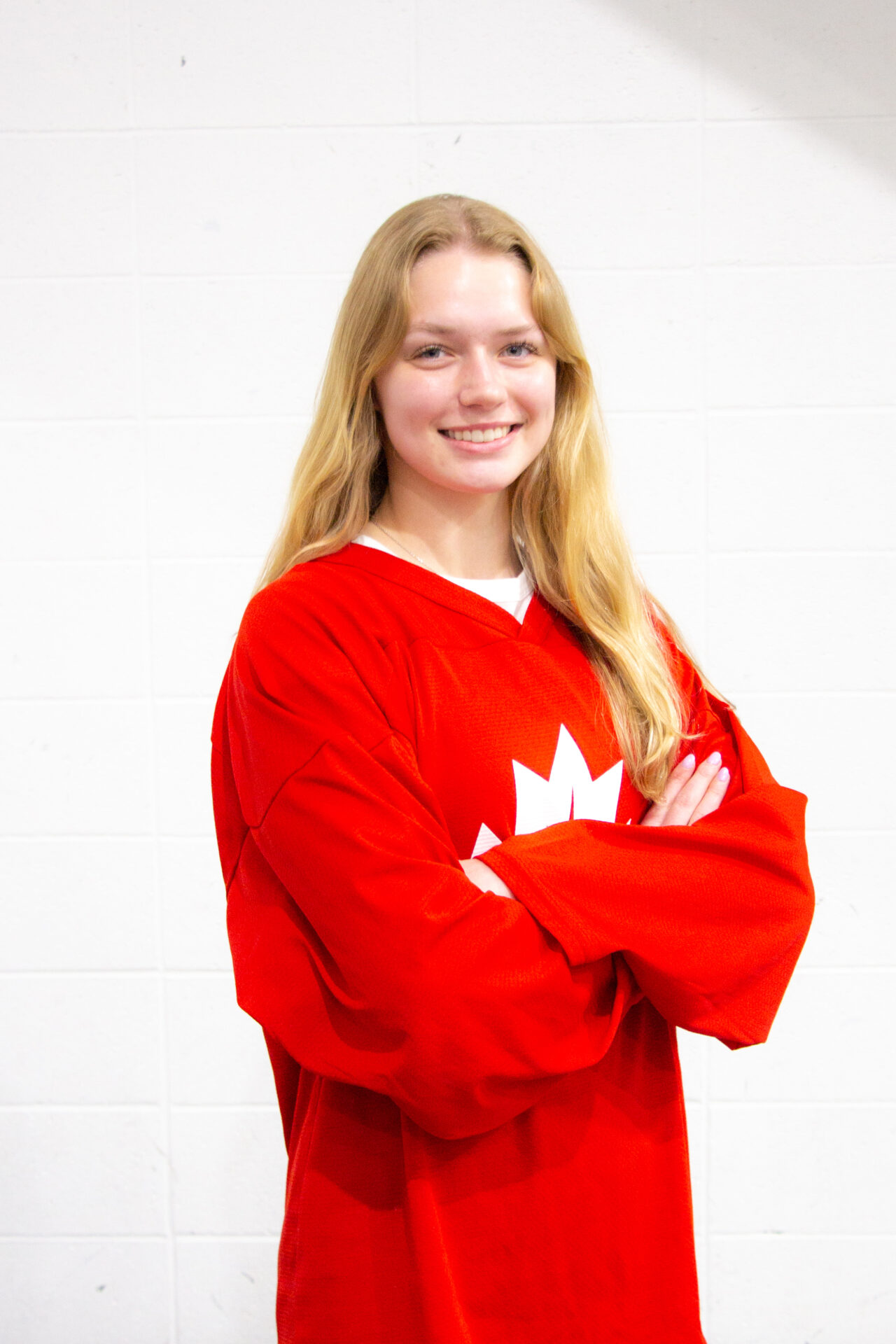 Maddy Nystrom #30
GOALIE
Team: U19AA Team, SK CWG
Hometown: White City SK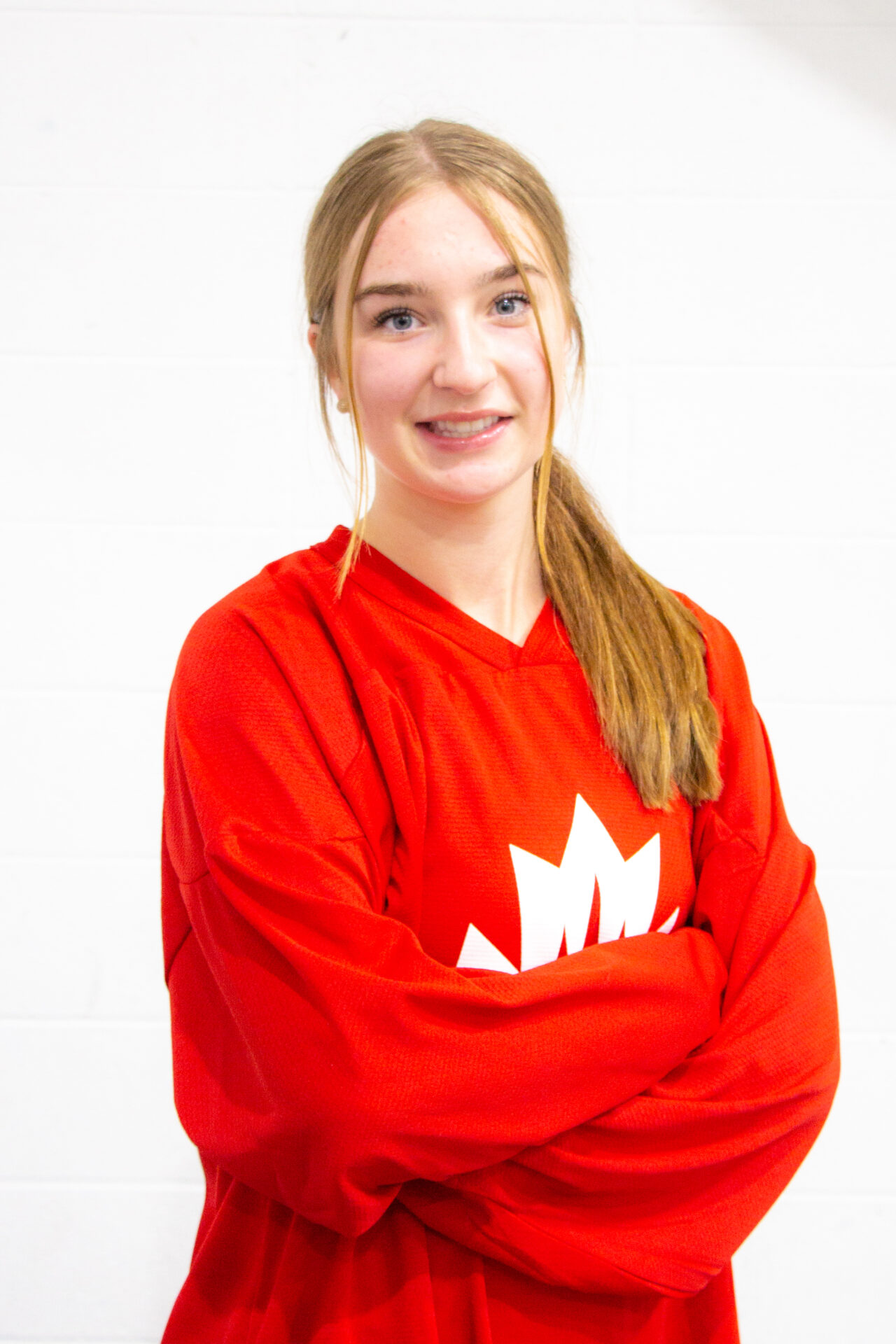 Regan Meier #44
CENTER
Team: Calgary U19AA Rise, AB CWG
Hometown: Calgary, AB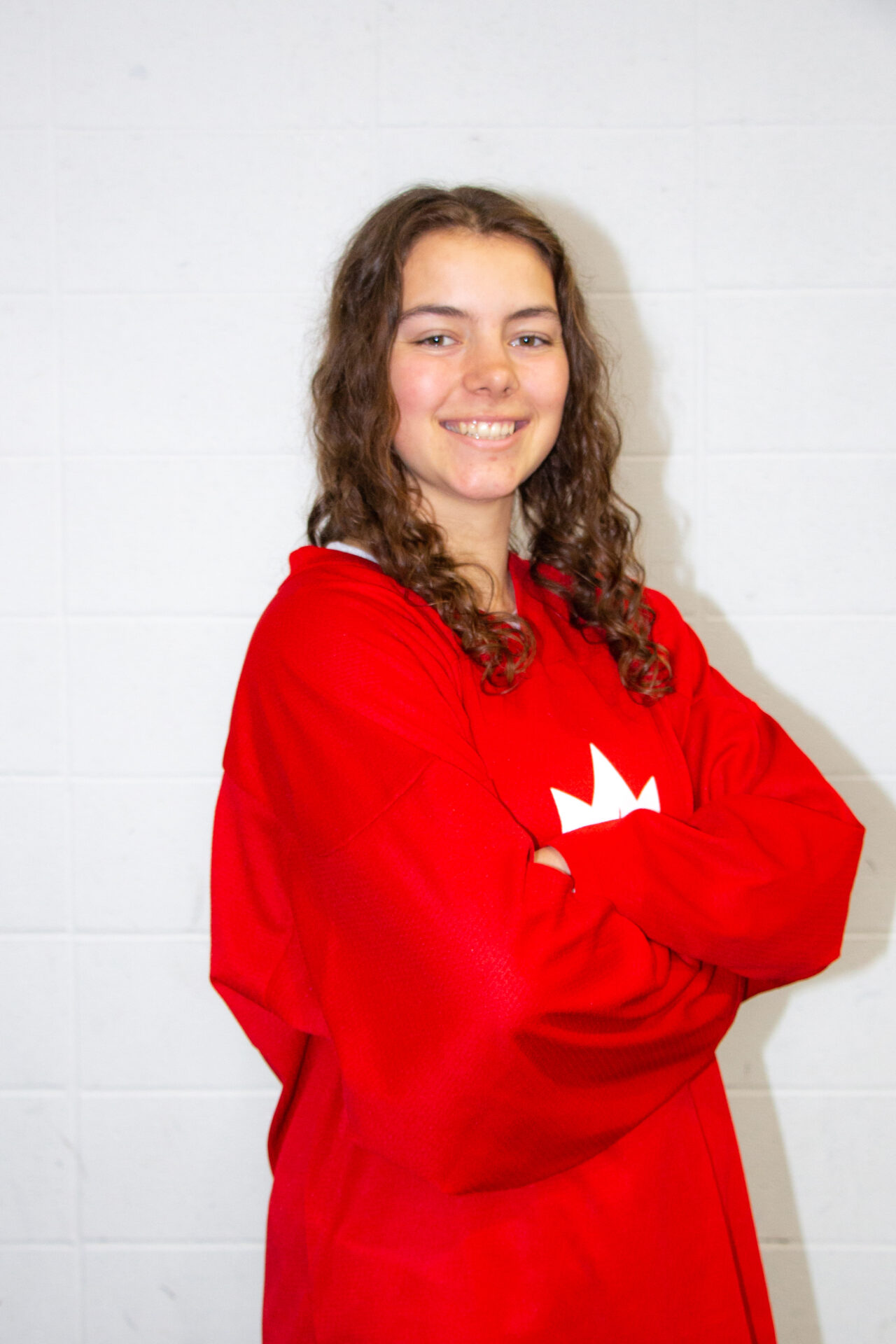 Kaylee Armstrong #58
DEFENCE
Team: Calgary U19AA Fusion, AB CWG
Hometown: Calgary, AB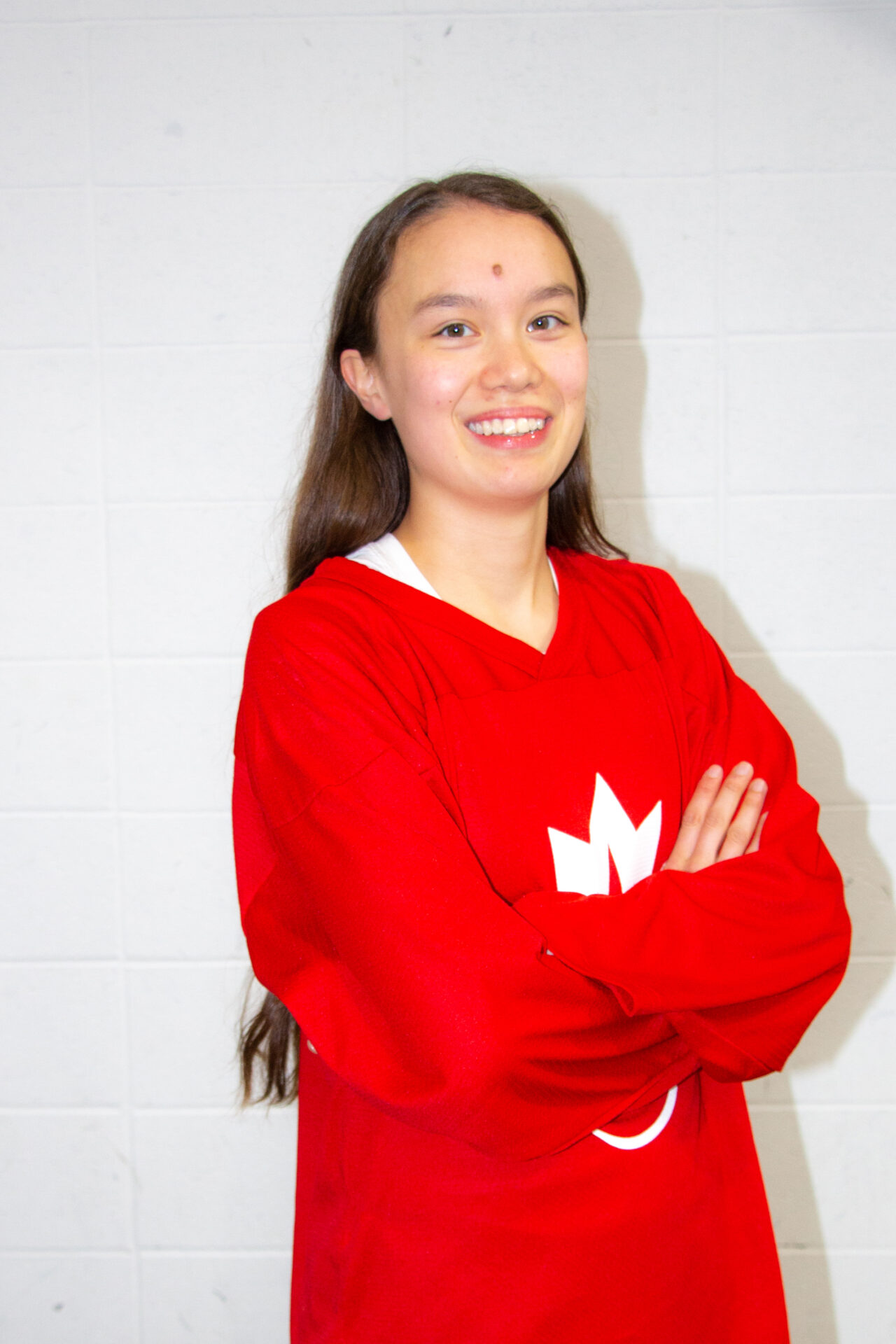 Sydnie Rock #33
DEFENCE
Team: Calgary U19AA Rise, AB CWG
Hometown: Calgary AB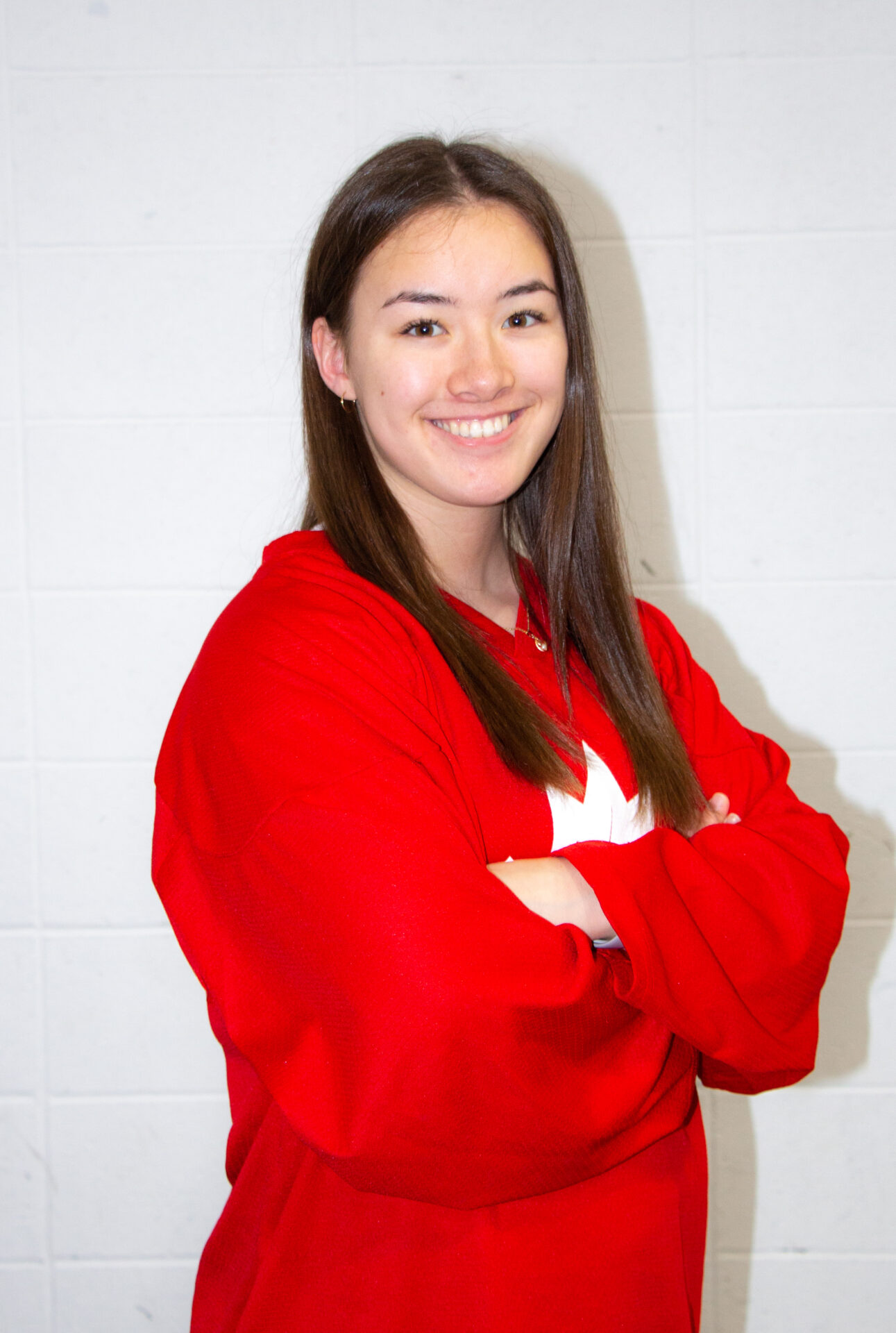 Erin Ung #11
CENTER
Team: Calgary RATH, AB CWG
Hometown: Calgary, AB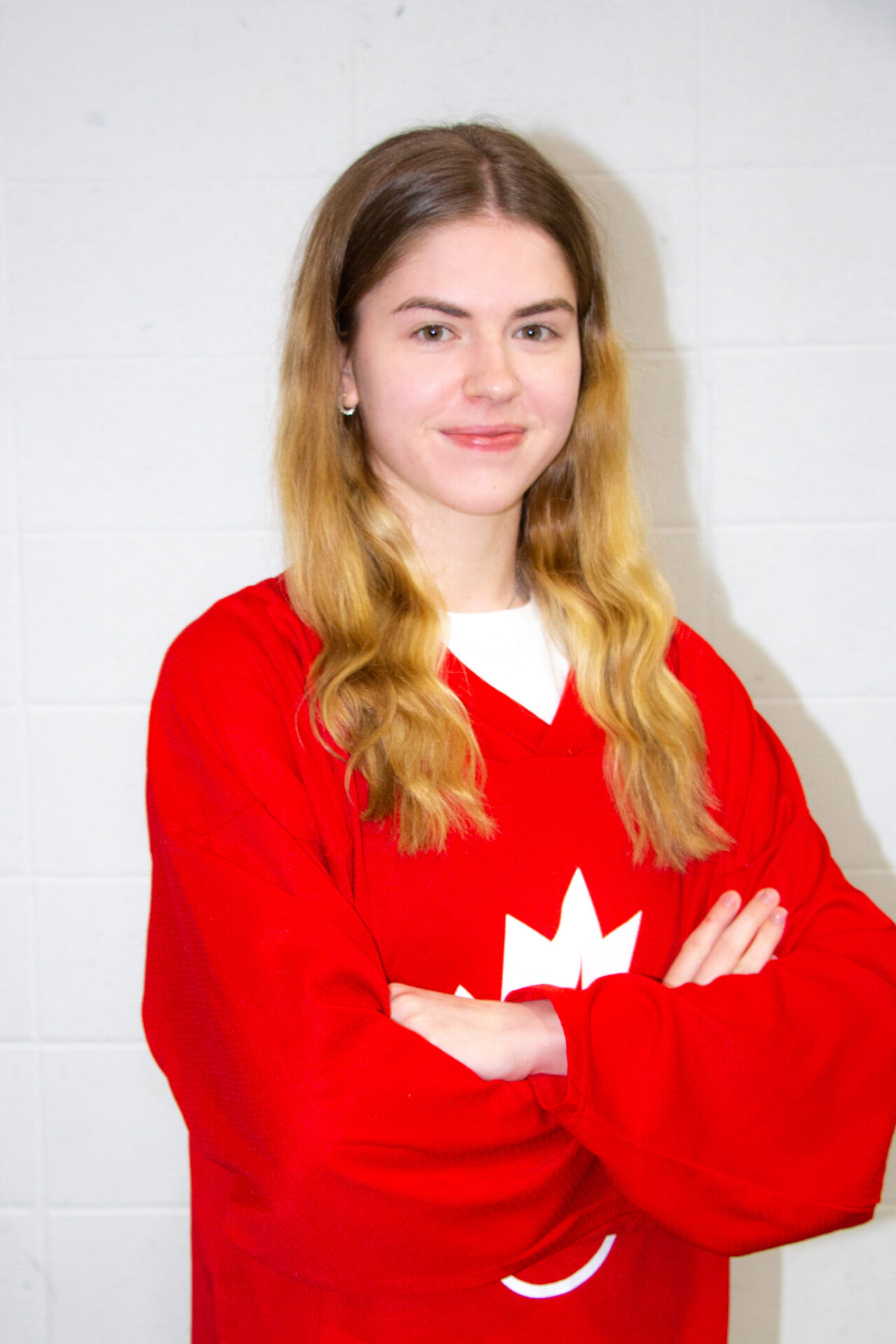 Julia Franco #3
FORWARD
Team: U19AA Lac Saint Louis, QC CWG
Hometown: Montreal QC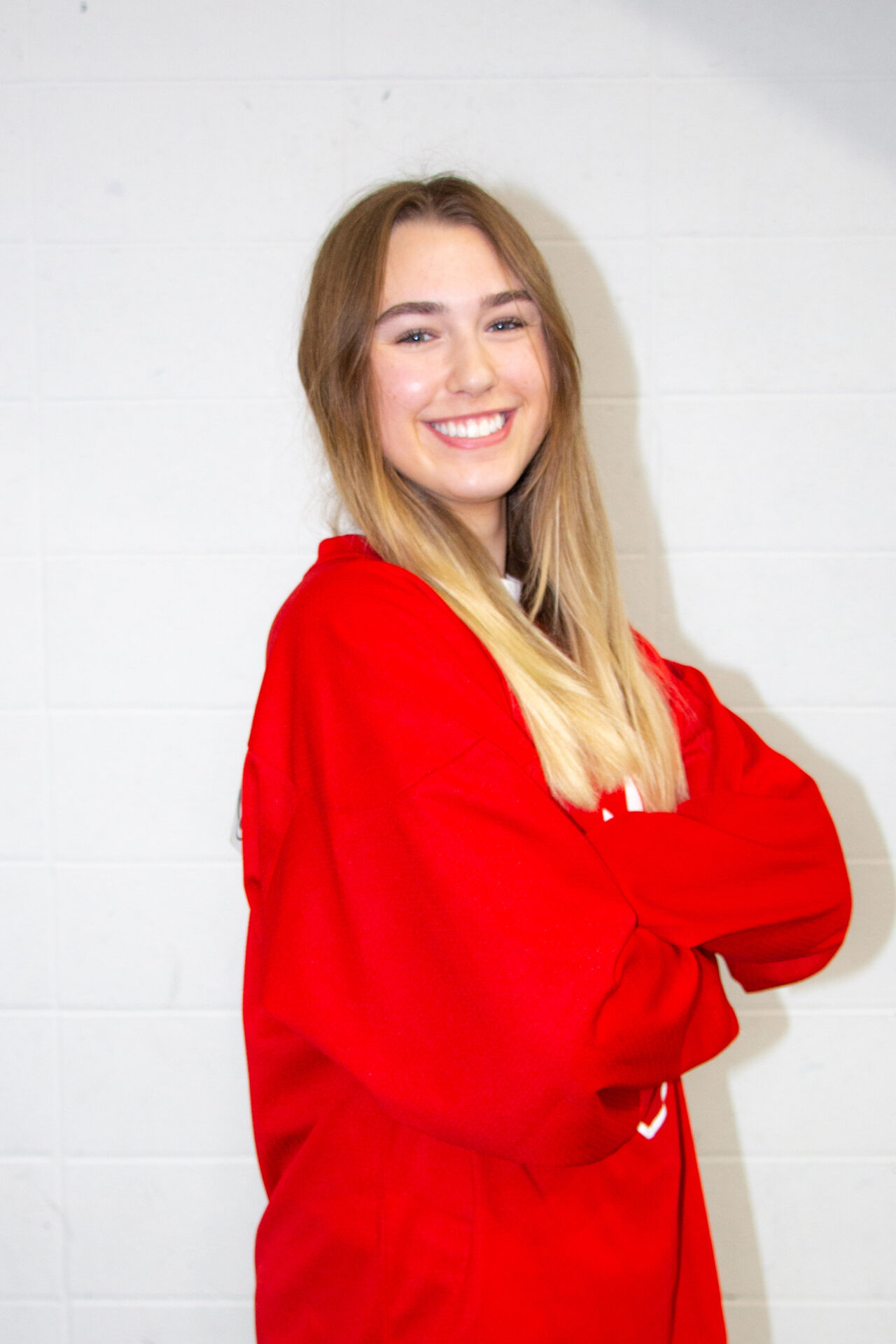 Cayleigh Hasell #14
DEFENCE
Team: Calgary RATH NRL, AB CWG
Hometown: Calgary AB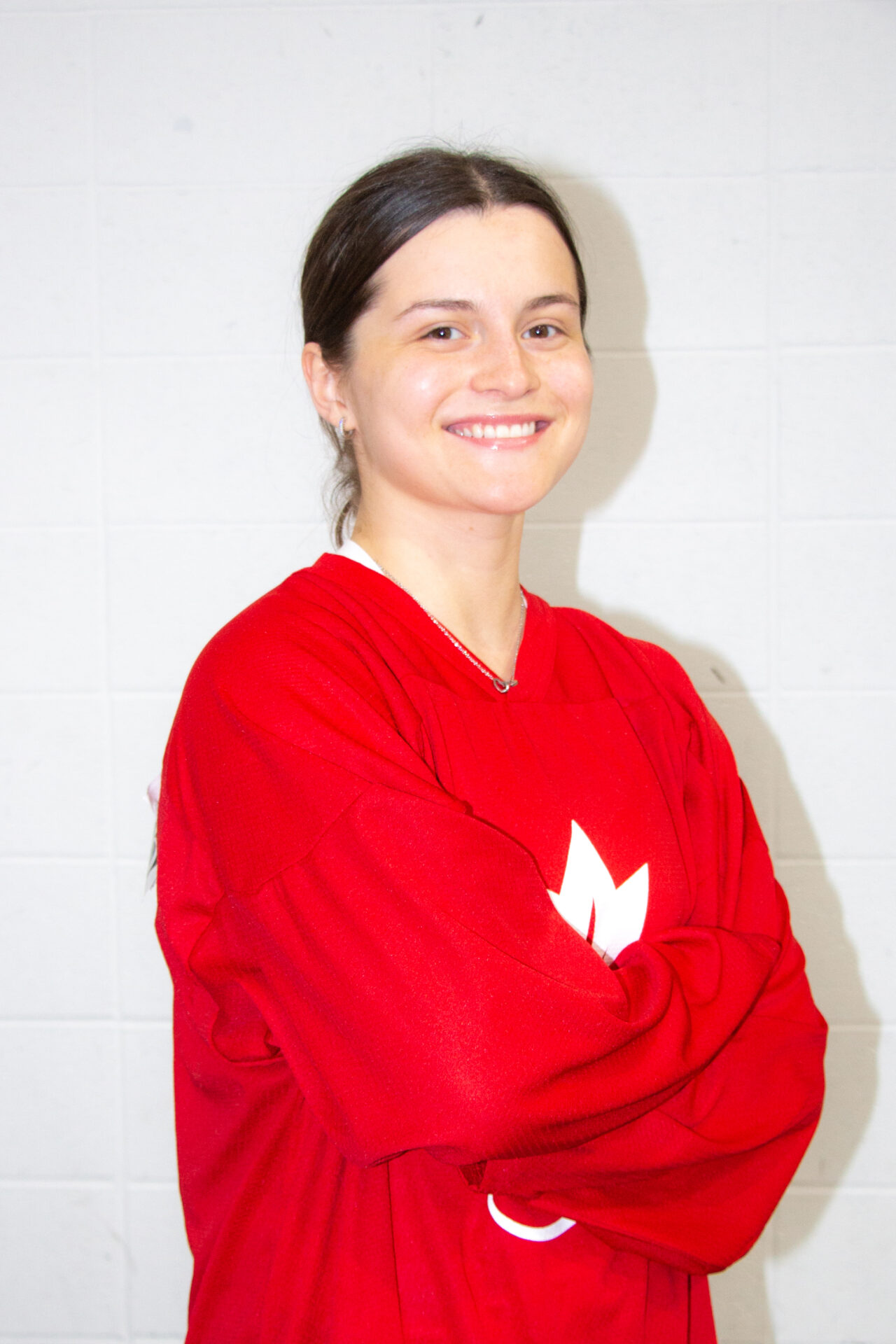 Danika Osborne #20
DEFENCE
Team: Gatineau Fusion, ON CWG
Hometown: Ottawa ON
Lauren Schoenhofen #22
DEFENCE
Team: Regina Bandits u19AA SK CWG
Hometown: Regina, SK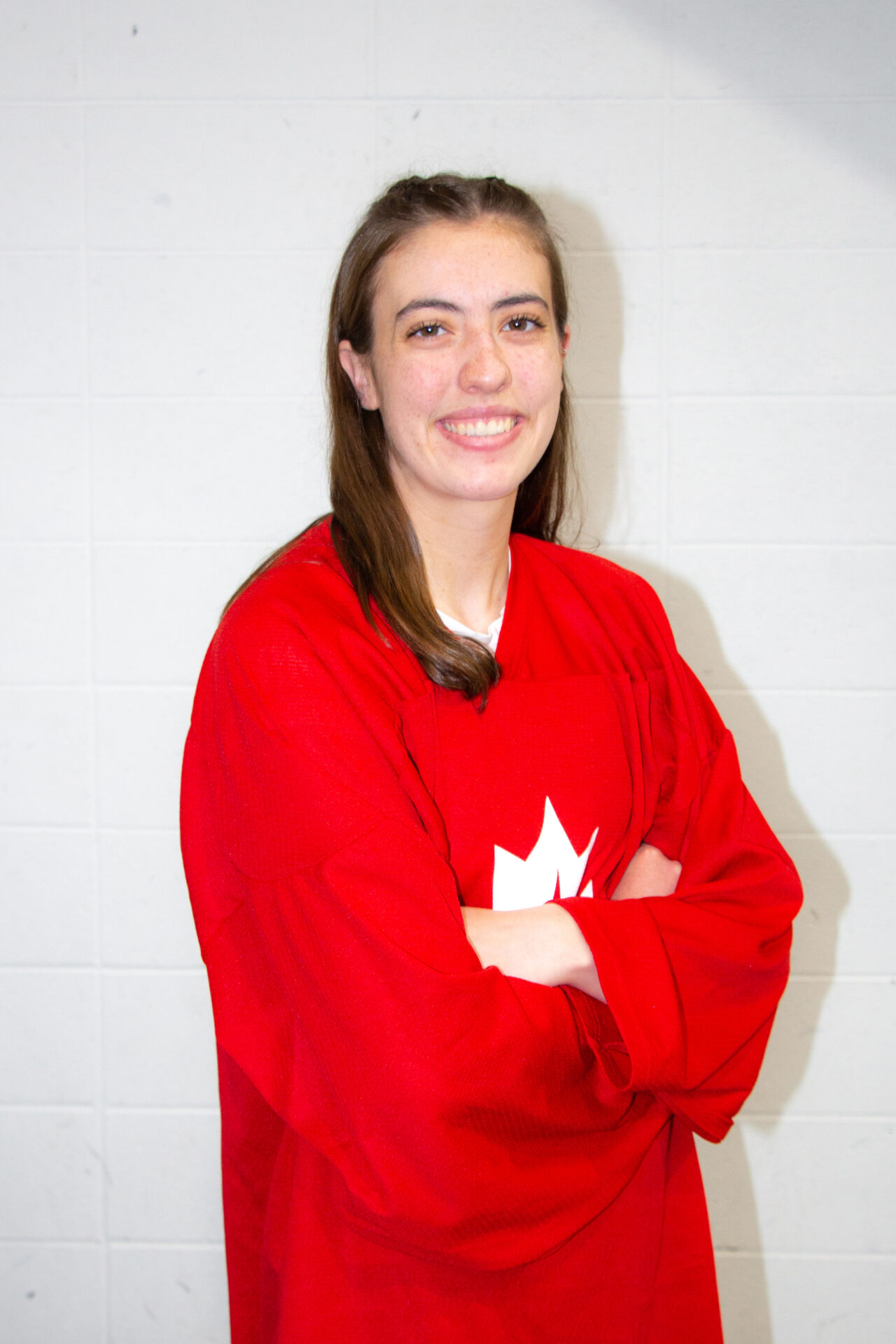 Paige Roy #34
GOALIE
Team: Calgary U19AA Rise, AB CWG
Hometown: Calgary, AB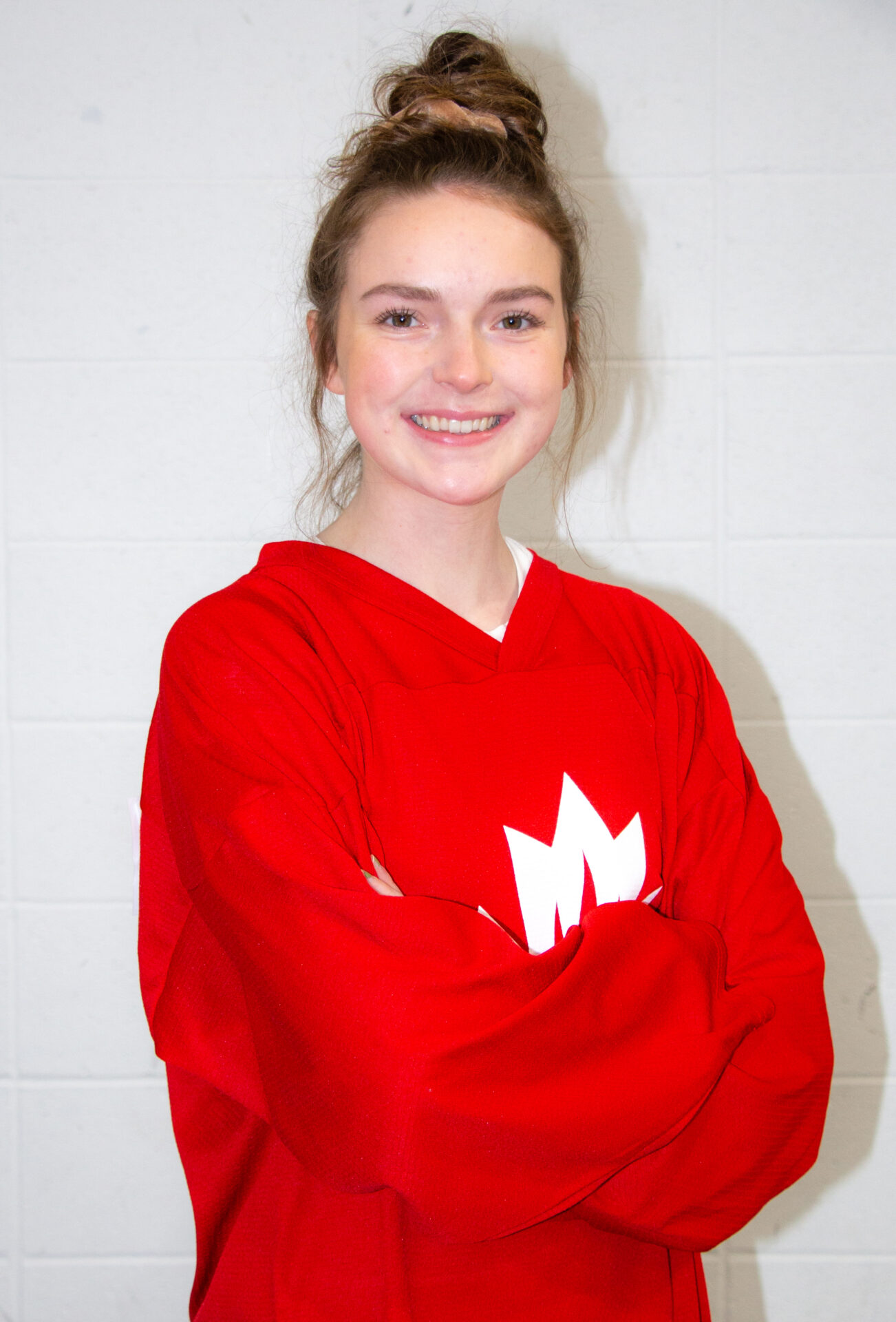 Kaleigh Ryan-York #16
DEFENCE
Team: Edmonton WAM!, AB CWG
Hometown: Edmonton AB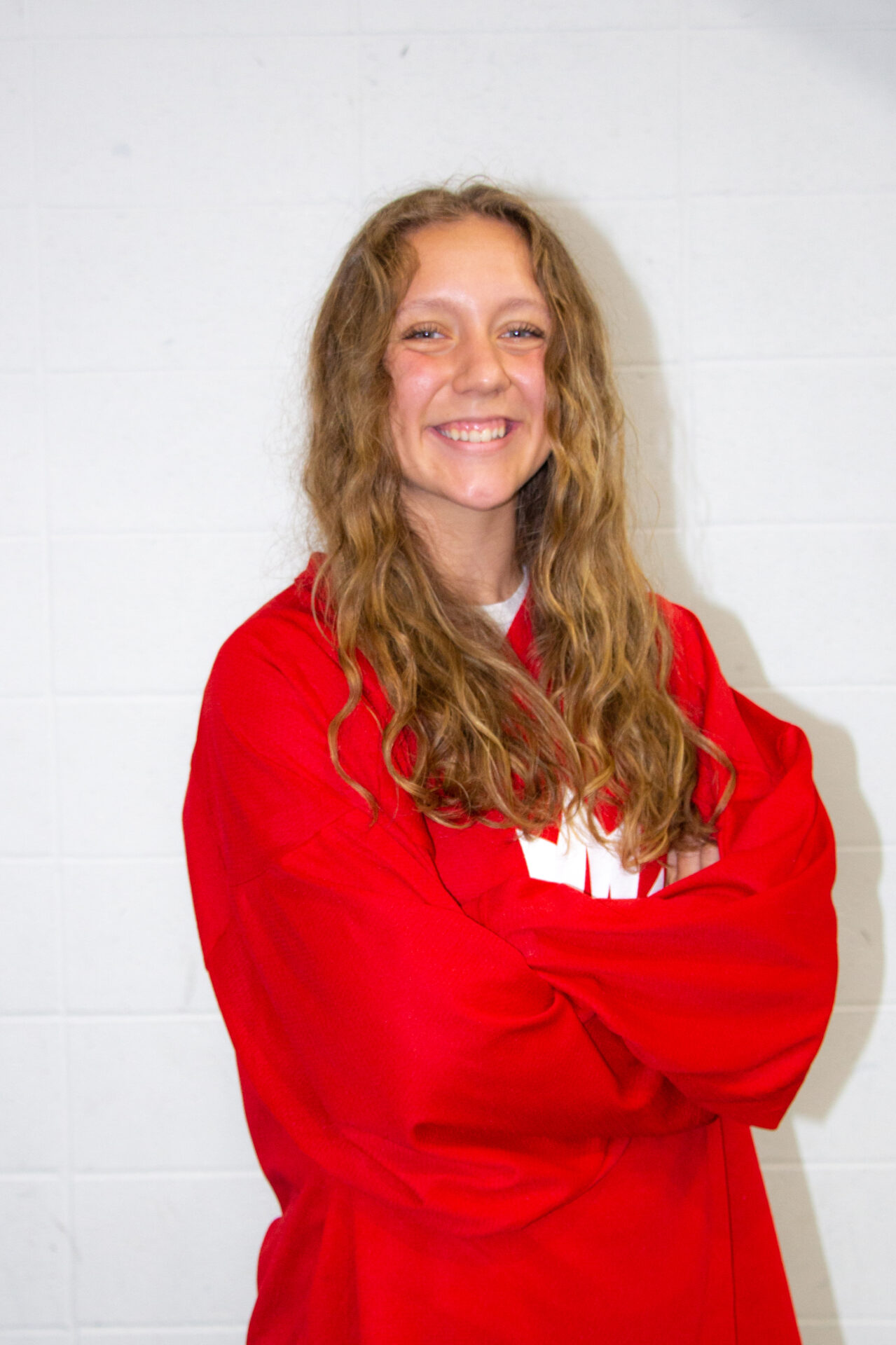 Mia Hemstreet #4
CENTER
Team: Calgary U19AA Fusion, AB CWG
Hometown: Calgary, AB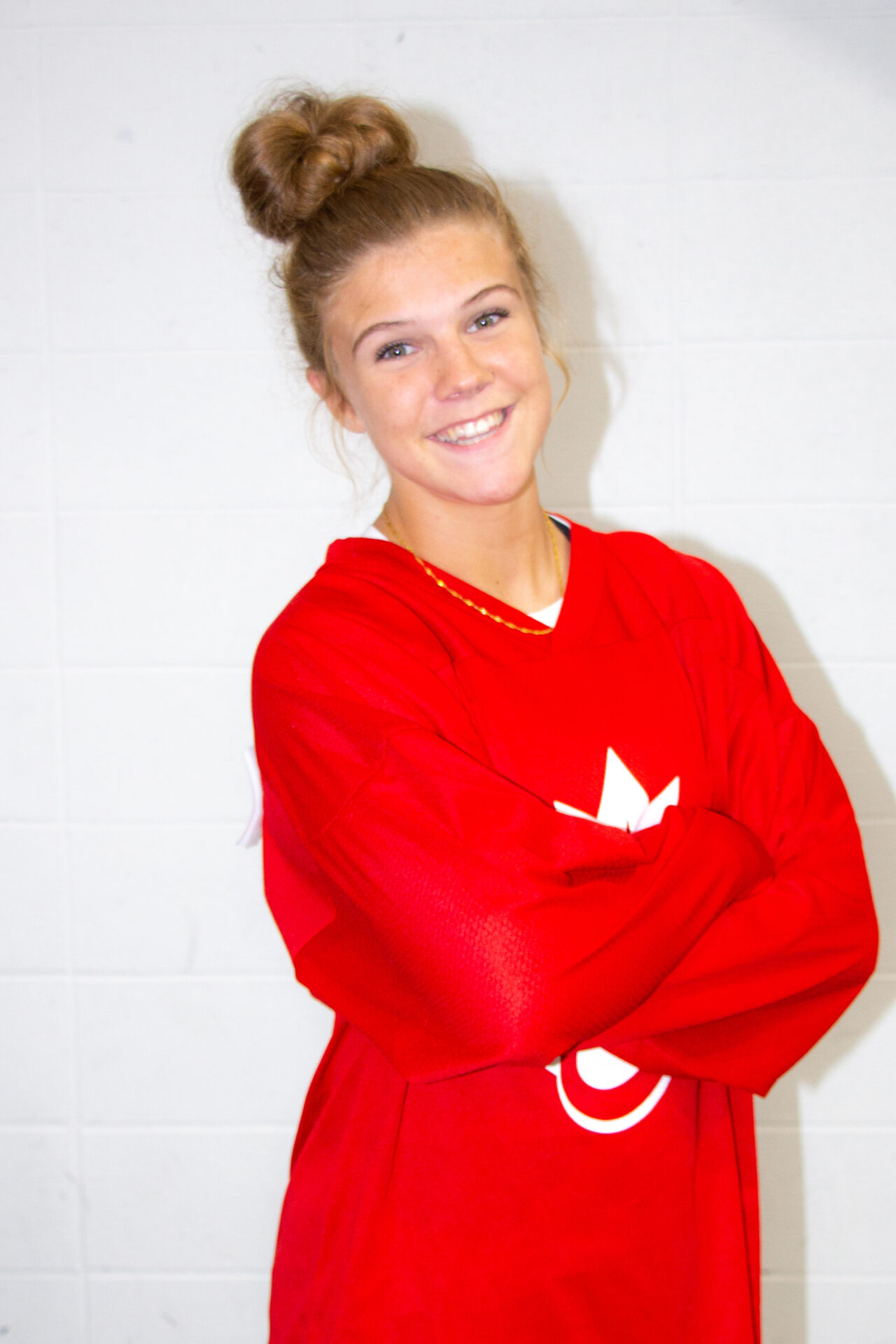 Jazmyn Fevin #77
FORWARD
Team: St. Albert Mission u19AA, AB CWG
Hometown: St. Albert AB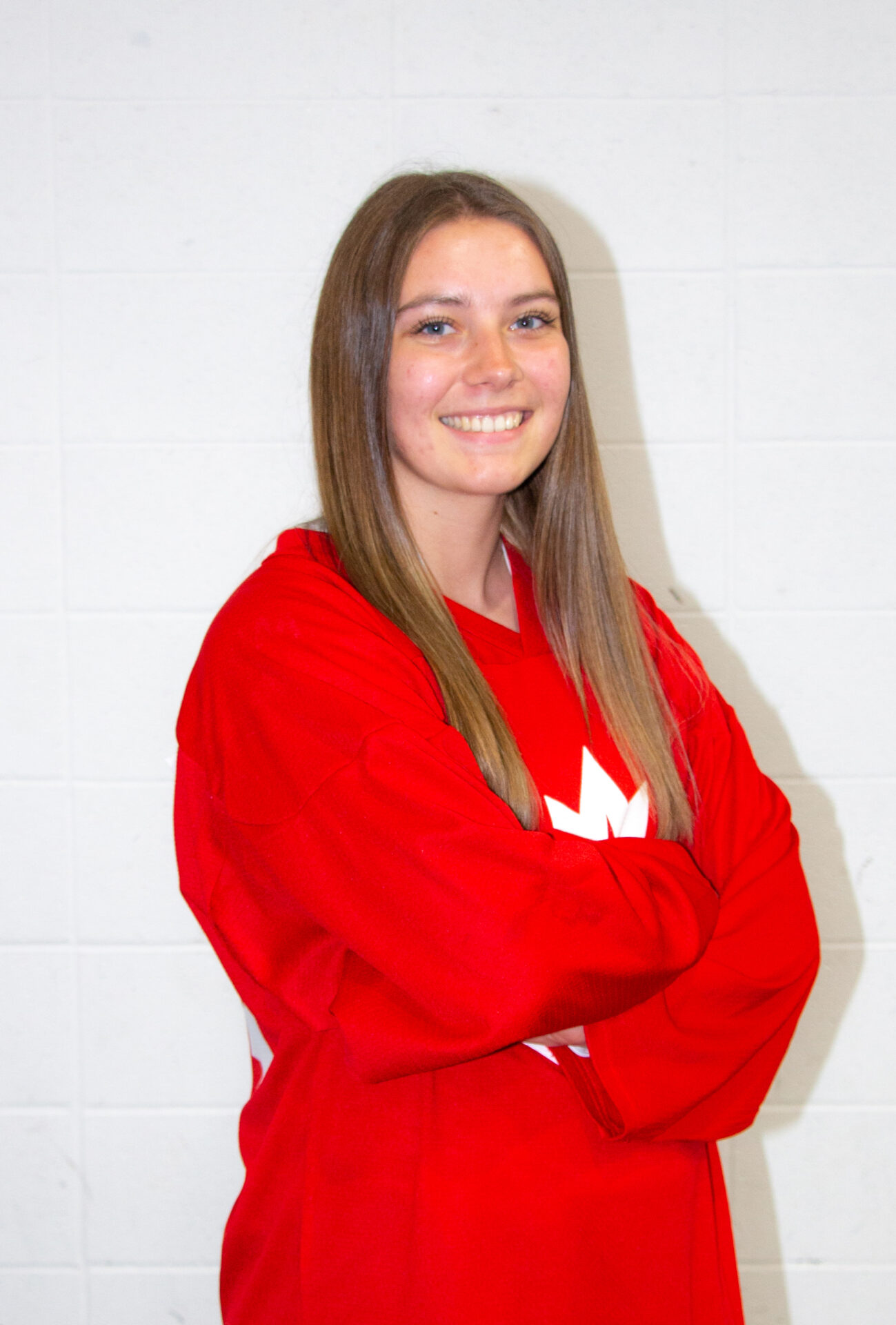 Mikyla Brewster #5
FORWARD
Team: Calgary RATH, AB CWG
Hometown: Calgary, AB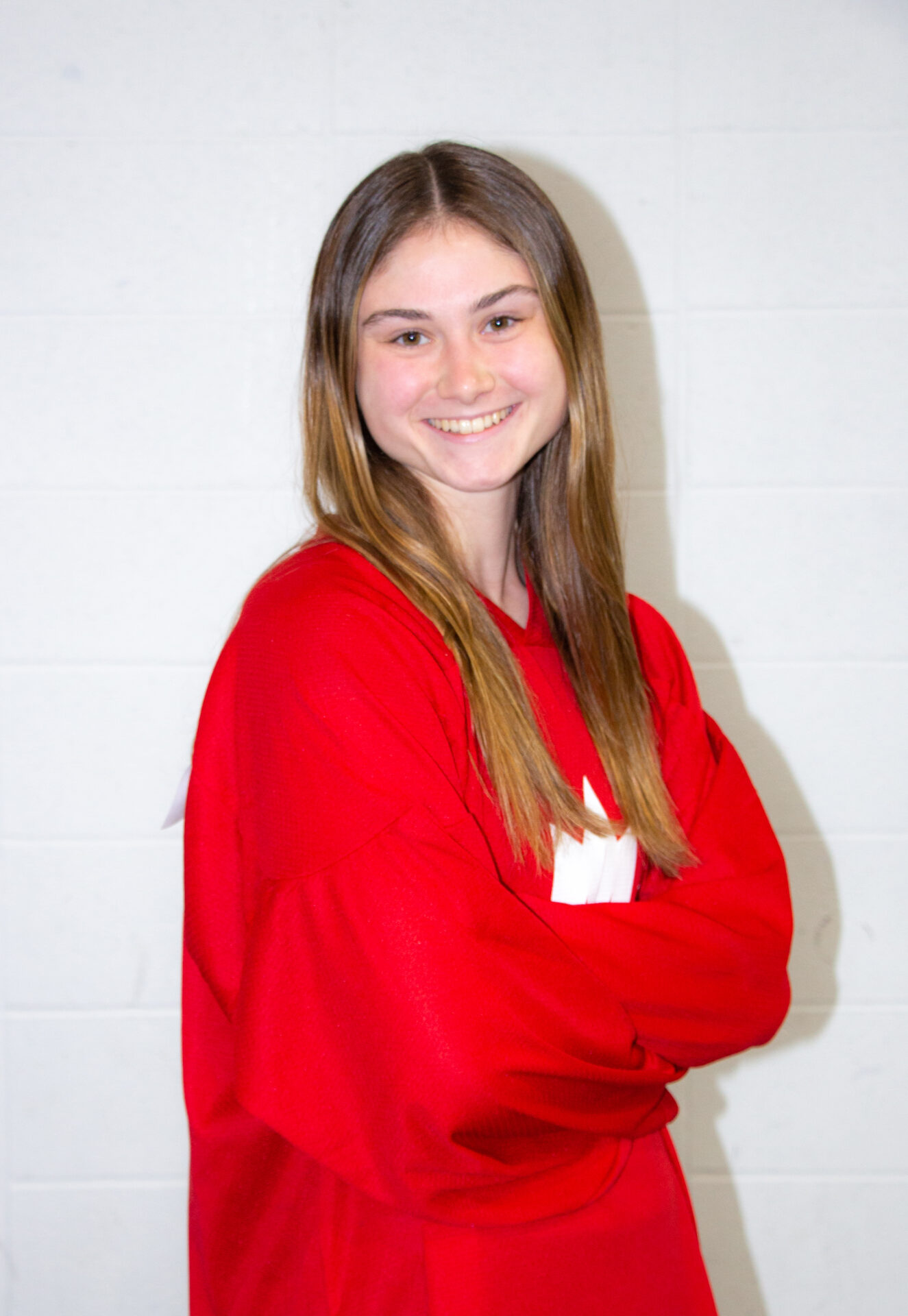 Brianna Jacobi #24
FORWARD
Team: Waterloo Wildfire, ON CWG
Hometown: Elmira ON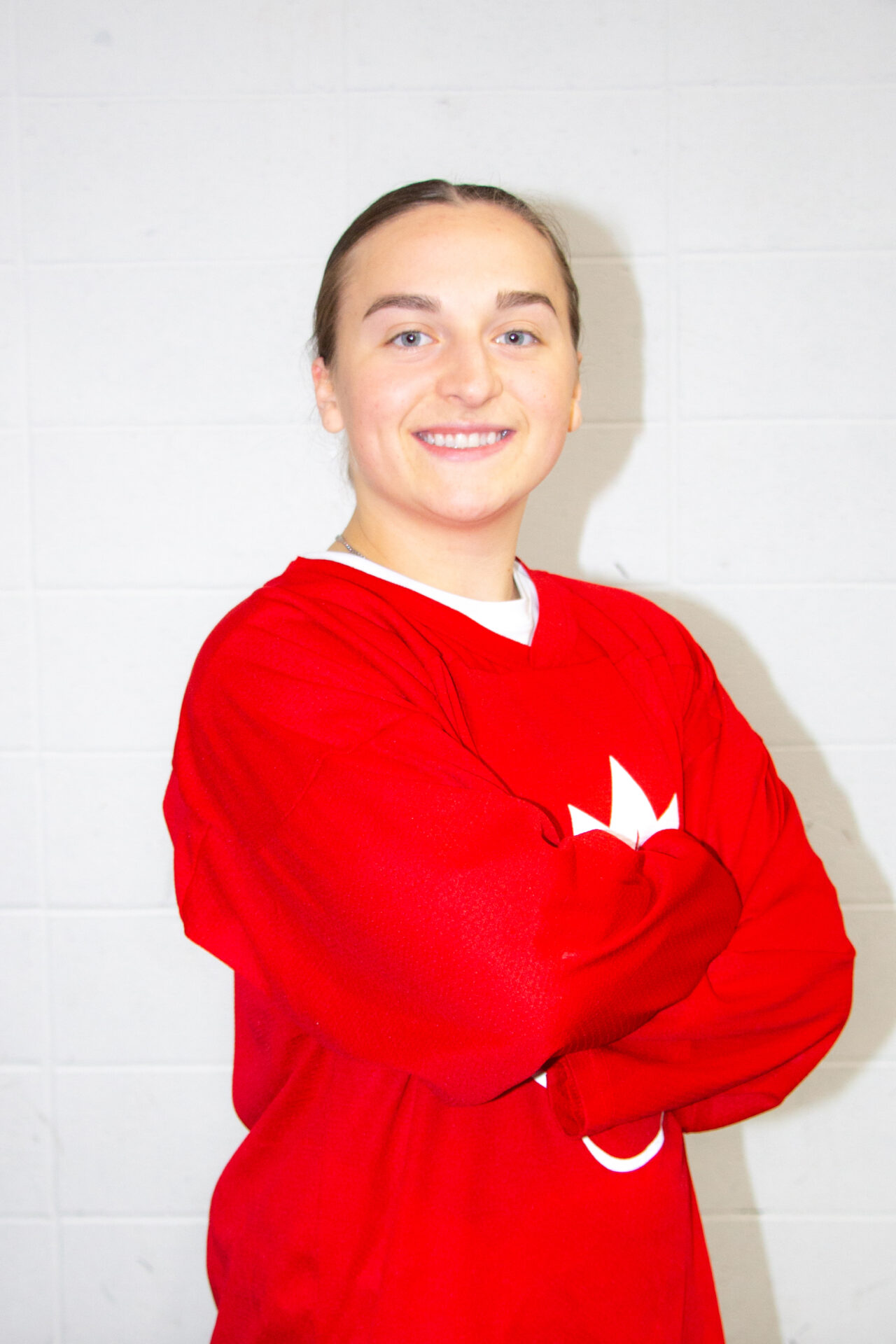 Laurence Lacombe #97
Forward
Team: Ringuette Repentigny, QC CWG
Hometown: Repentigny, QC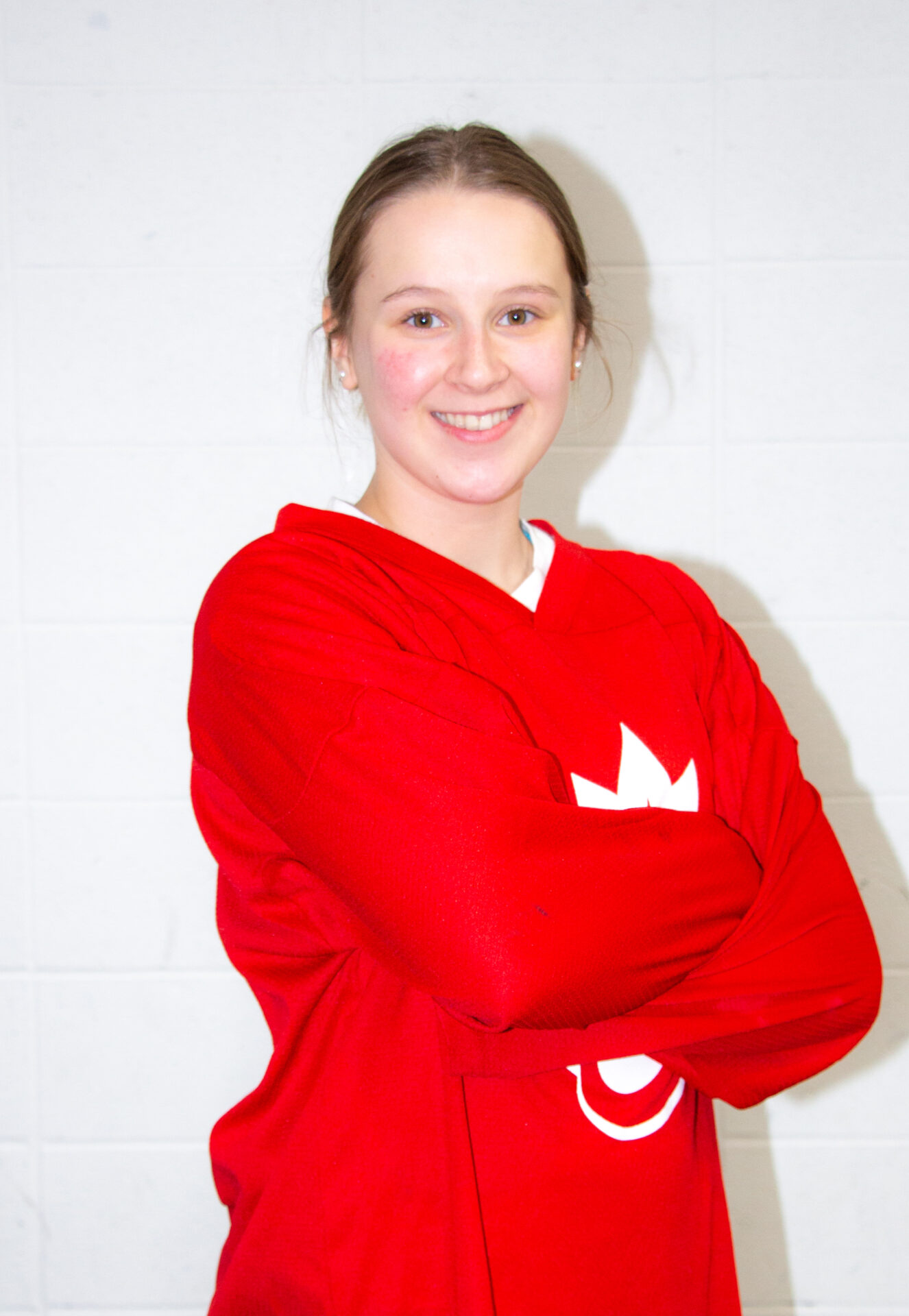 Brittany Lanouette #25
FORWARD
Team: Rive Sud Révolution, QC CWG
Hometown: Gatineau QC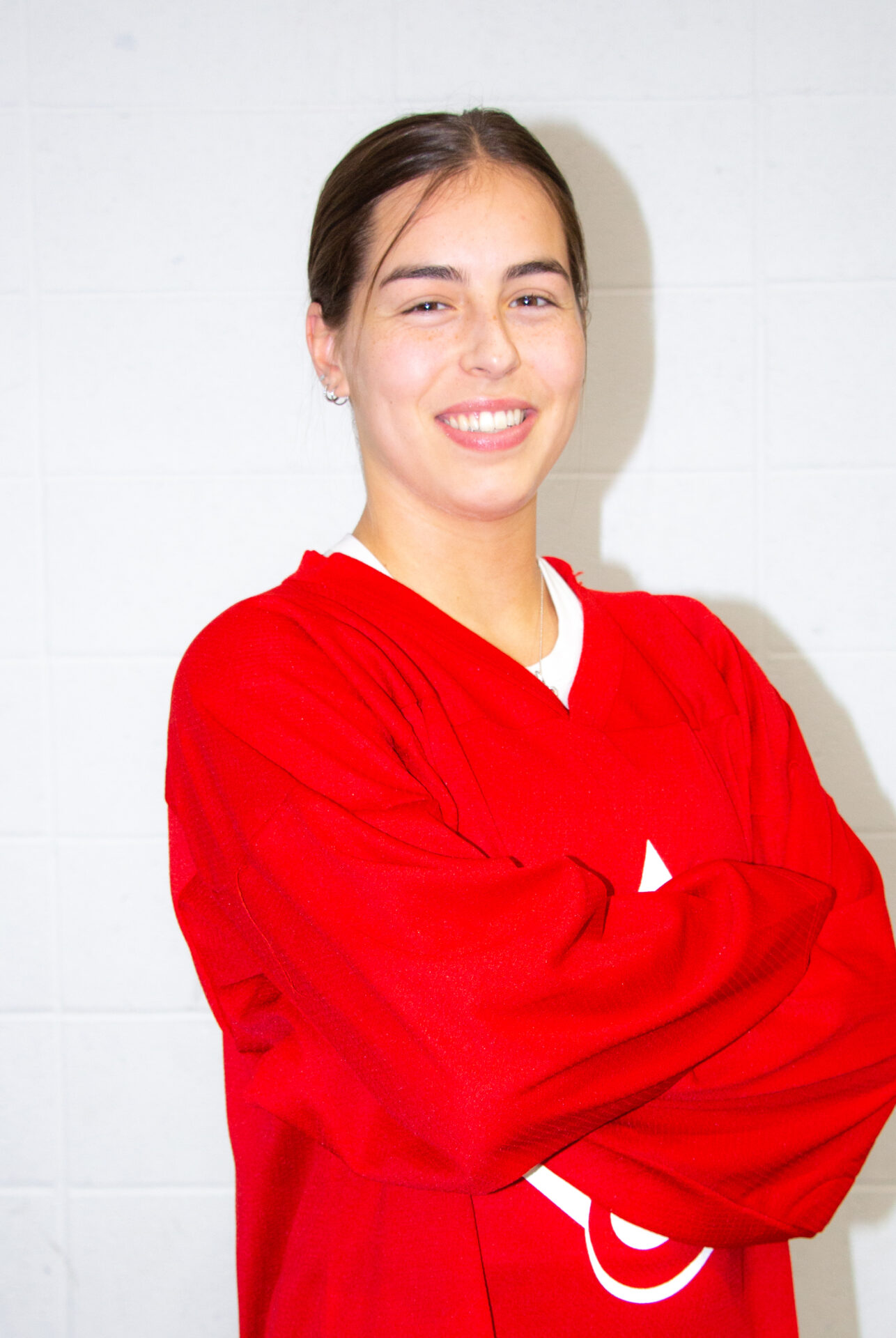 Maxim Moisan #6
FORWARD
Team: Gatineau Fusion, QC CWG
Hometown: Cantley QC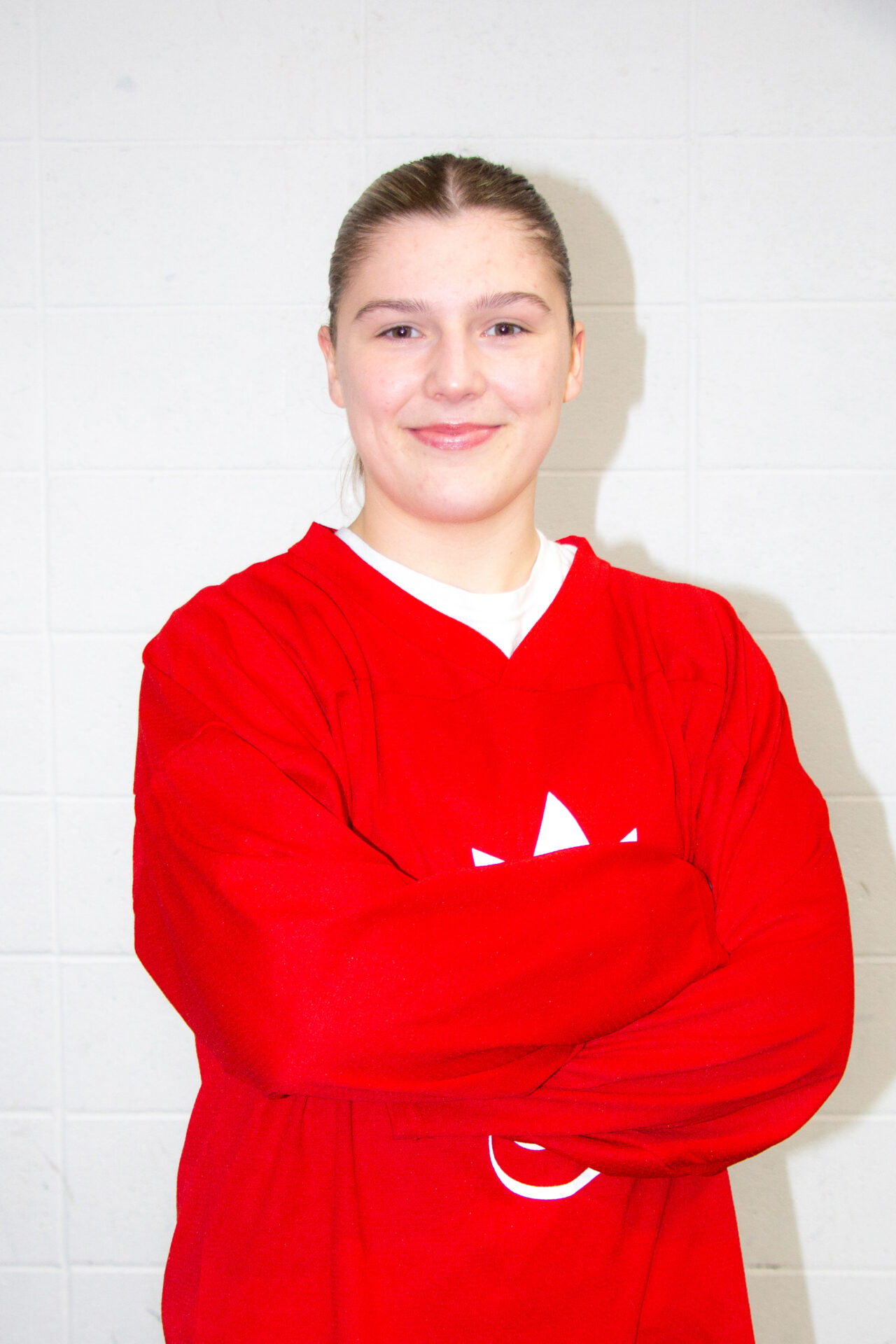 Manon Vautour #29
FORWARD
Team: Atlantic Attack, NB CWG
Hometown: Dieppe NB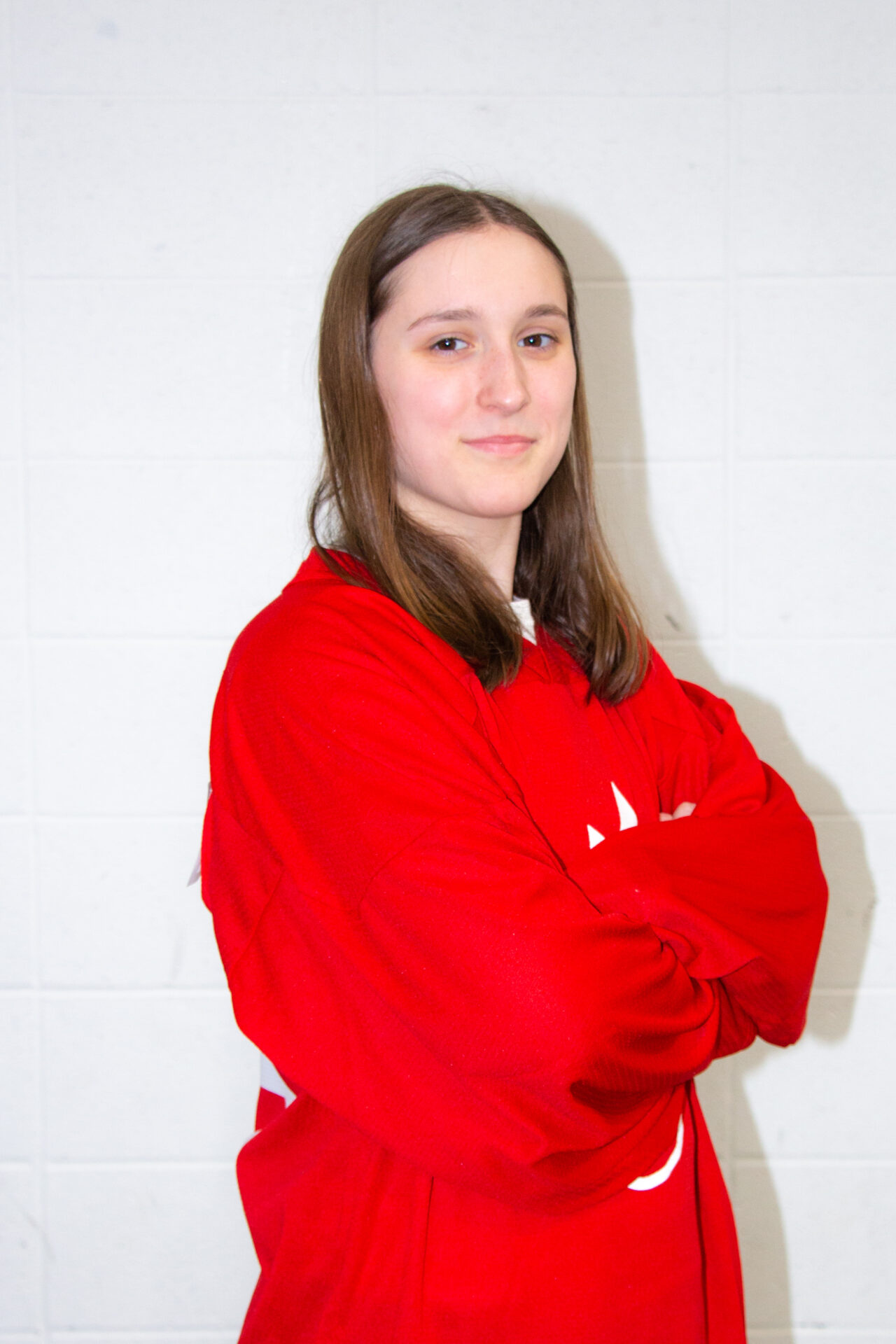 Alex Violette #10
FORWARD
Team: Gatineau Fusion, QC CWG
Hometown: Gatineau QC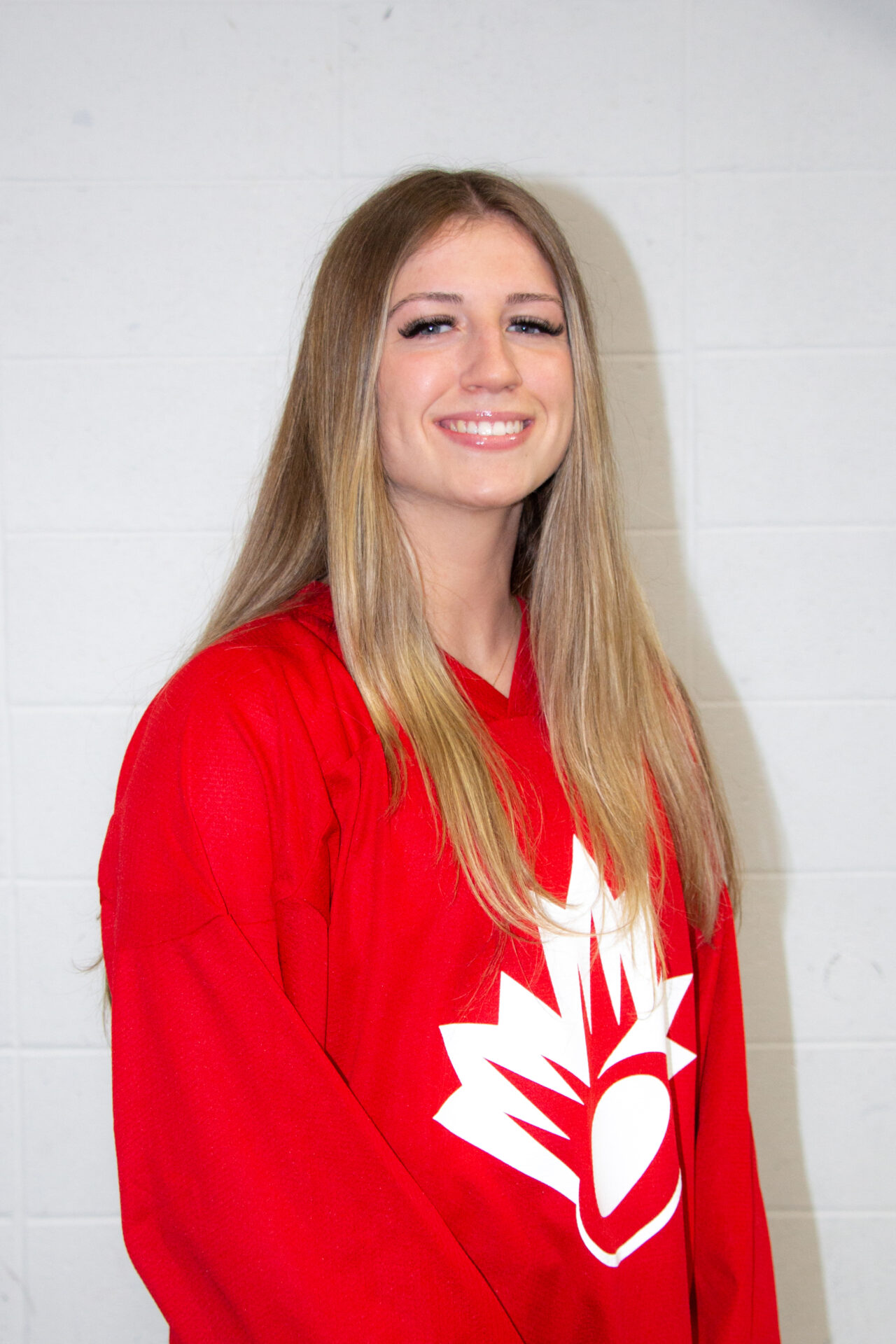 Jalena Marelic #19
FORWARD
Team: Nepean Ravens, ON CWG
Hometown: Ottawa, ON
Junior National Team coaching staff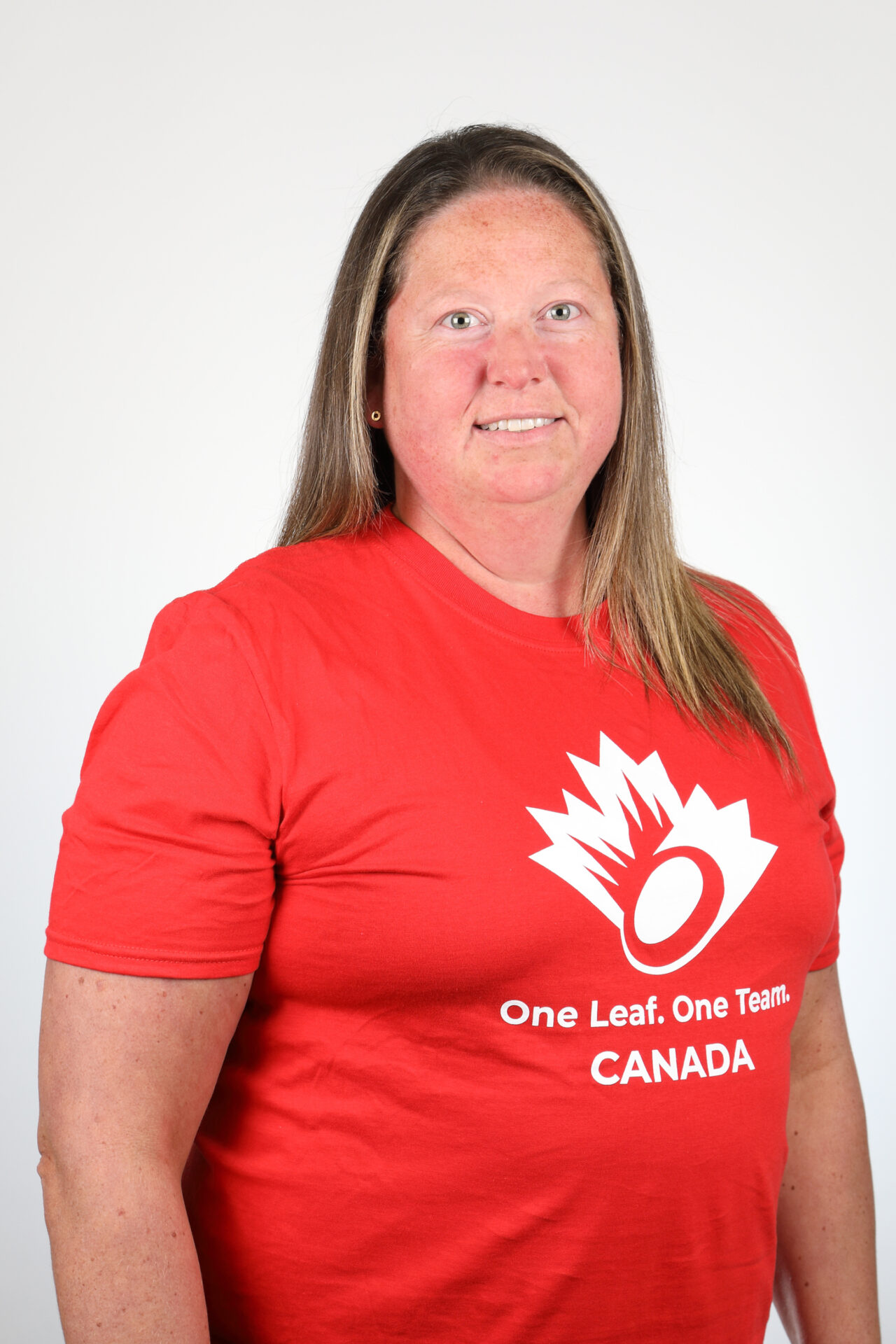 Andrea Ferguson
Head Coach
Hometown: Winnipeg, MB
Colleen Hagan
Assistant Coach
Hometown: Manotick, ON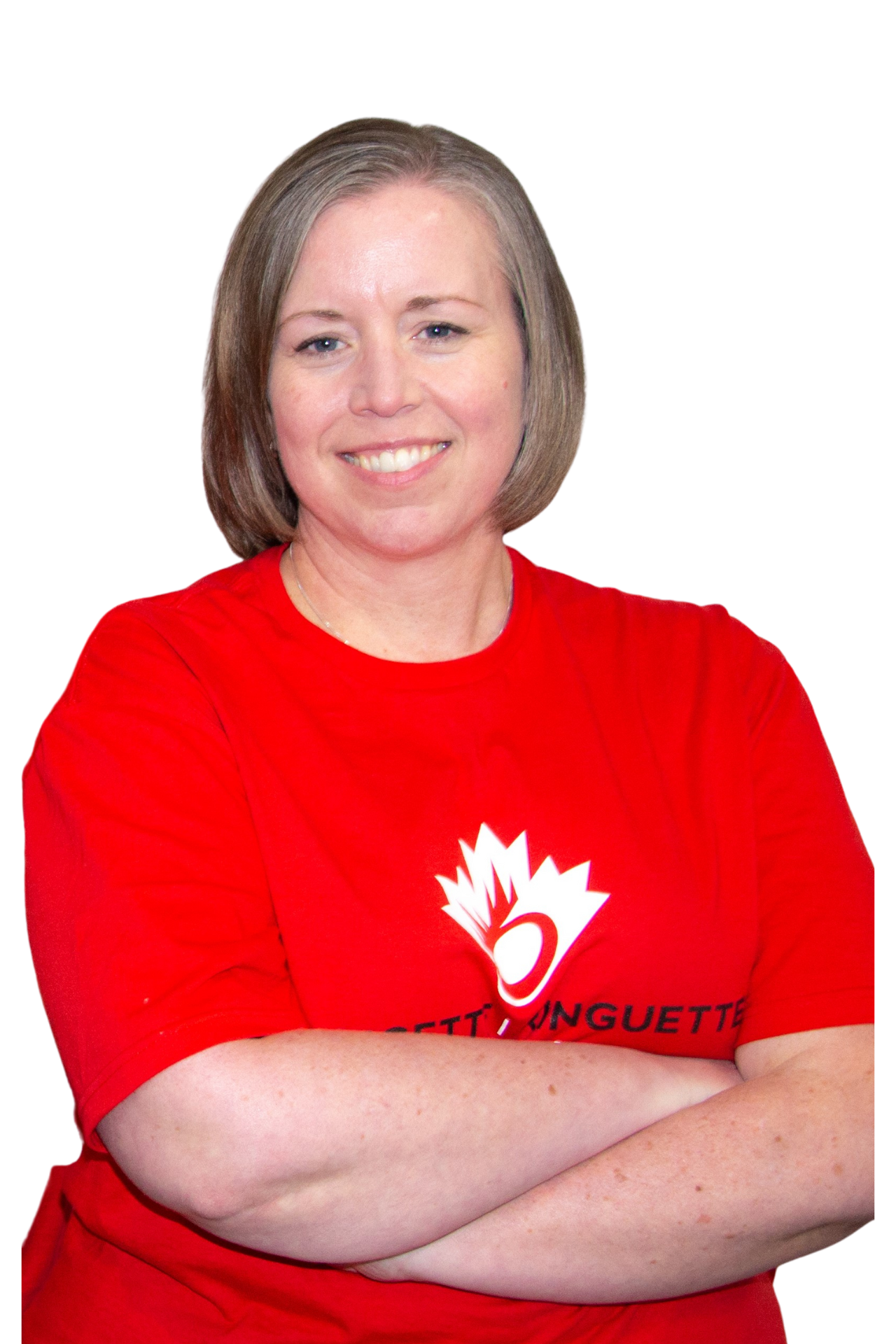 Donnell Schoenhofen
Assistant Coach
Hometown: Regina, SK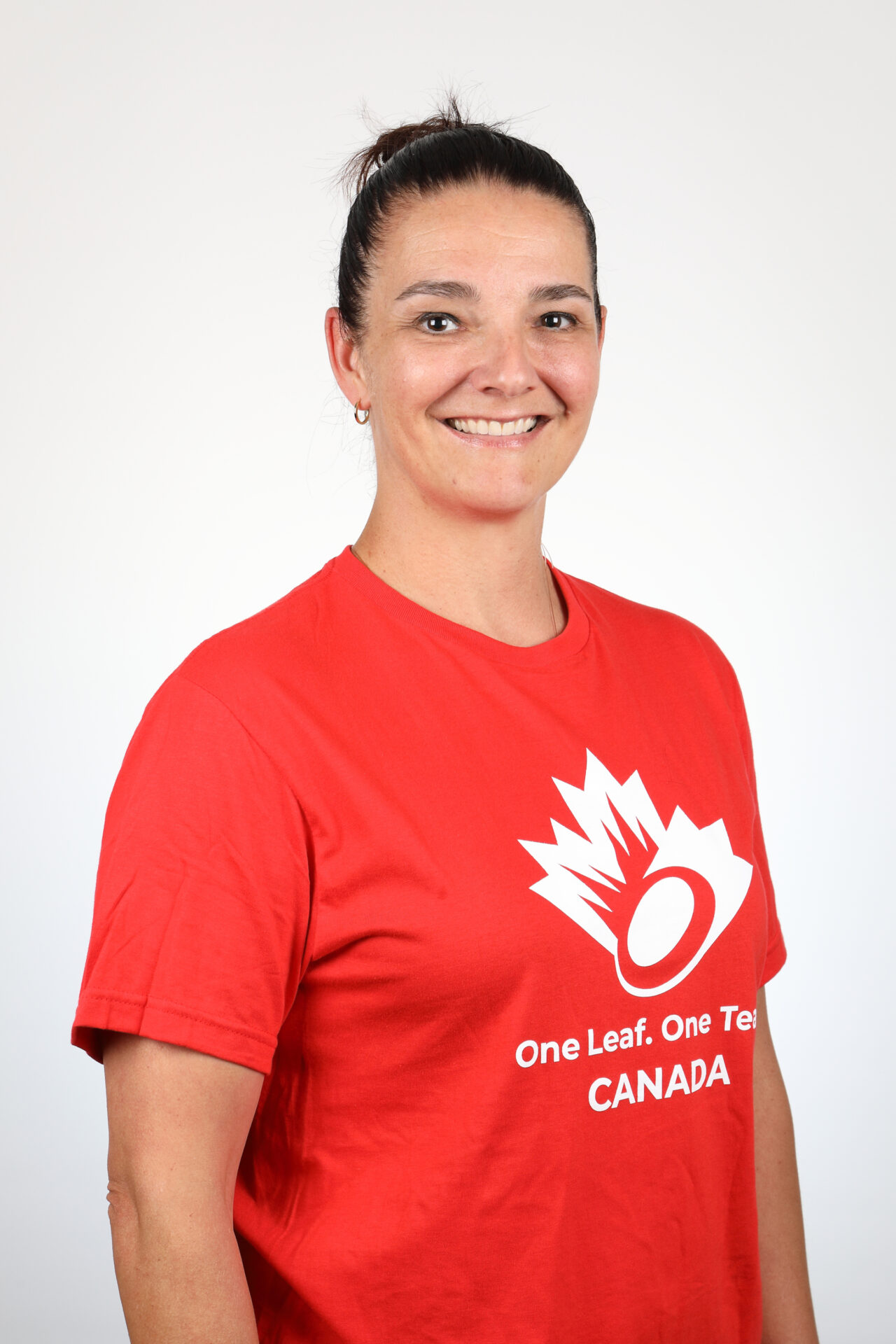 Keely Brown
Assistant Coach
Hometown: Kitchener, ON
Junior National Team integrated support team
Jamie Bunka
Mental Performance Consultant
James Clock
Strength & Conditioning Consultant
Melinda Krulicki
Athletic Therapist
Thank you to our Athlete Sponsors!
Countless hours of training and sacrifice has allowed our athletes to finally achieve their dream of representing Canada at the 2023 World Ringette Championships in Calgary, Alberta, Canada. The athletes have options of pursuing personal sponsorship to help support them on their journey.
We send a heartfelt thank you to all of the wonderful sponsors listed below who have generously contributed financial assistance to athletes on our Junior & Senior National Teams. The money from these sponsors has gone directly to cover athlete costs.
Partnerships with organizations such as these not only helps our National Team athletes focus on their training, it will also provide an opportunity for these organizations to be associated with young role models as they pursue their dream to win gold on the world stage.
Ringette Canada High Performance Staff
Shelley Coolidge
Director of Sport
Kristen Leblanc
National Teams and Leagues Coordinator
Team Selection Process Objective
To select the best possible team of up to 22 athletes in 20 playing roster positions to represent Canada
at the World Championships.
Selection Process
The Coaching staff will have up to three (3) selection camps to name the athletes to their roster of up
to 22 athletes. In making selection decisions, the 2023 Junior Staff and evaluators will have a high
degree of discretion and flexibility and may name their roster at an earlier camp in order to focus on
team building and team development. The selection of athletes is aligned with the 2023 World
Championship Roster size of up to 22 athletes (20 playing roster and 2 alternate development roster
athletes). Prior to the Opening Ceremony, Team Canada must name up to twenty (20) playing roster
positions and two (2) practice or alternate positions.
Evaluation Process
The following is an outline of the evaluation process that will be used to select the athletes that will
form the best possible team for the World Championship. It is understood that in selecting the best
possible "team", the best individual athletes may not be selected.
Selected athletes are well-balanced, possessing skills and abilities in the areas outlined in the
Traits and Factors area below.
Selected athletes are committed to consistently demonstrate Ringette Canada I-CARE values
and True Sport principles.
Selected athletes will endeavor to provide a positive and meaningful national team and
international competition experience for every athlete and staff member selected to the team.
Selected athletes are committed to prepare for the World Championship event in a way that
supports the athlete and team success through education, training volume, intensity and
recovery strategies.
Based on the depth of the players pool, players may be asked to fill a role or compete in a
position other than the position listed as their number one preference.
1 - Player Evaluation by the Coaching Staff and Evaluators
During camp, the coaches and evaluators will evaluate the player's daily performance on and off ice
using a "Performance Rating" scale of 1 to 5 (1 being low and 5 being high). At the end of the camp, a
Performance Rating Chart will be prepared which will show a player's performance rating and comments throughout the camp/event. 
2 - Team Selection
The coaches will rank players by skill, position and intangibles on-going throughout the camp.
3 - Traits and Factors (Physical, technical, tactical, mental, attitude, behaviour, and team dynamics)
The following is an example of the criteria used by the coaching staff in making player selections.
OVERVIEW
Team Ring Skills:
Are you a threat with and without the ring?
Vision: seeing the ice, seeing the options, creating options, playmaking, support, timing, and
anticipation
Ring Control: playing a control game, risk vs. reward, creativity, courage with the ring
Offensive Team Play:
Do you anticipate and support the play? On Breakout? On Transition? On the attack?
Read & react - positioning, timing, are you a factor without the ring?
Ring control: do you 'care' for the ring, do you work to keep control of the ring through
intelligent ring possession and movement
Are you able to play within the team system in all three zones?
Defensive Team Play:
Do you read their breakout?

Do you anticipate and support the play? On the Forecheck?
Do you understand who to cover coming back into your zone?

Do you play an impact role in your defensive zone?
Do you provide defensive support?
Are you defensively responsible?

Contain, channel, check, effective use of stick, ability to defend 1 vs. 1

Are you able to play within the team system in all three zones?
Physical Play:
Will your physical abilities allow you to compete at the international level?

Size & strength, agility and speed, ability to play when the game is physical
Fitness level: are you an athlete? Does your performance remain consistent over the course of a game, over a couple of games? Do you take your training seriously? 
Intangibles and Character
Do you COMPETE? Do you play with intensity?
Do you have an unquestionable work ethic - both on and off the ice?
Do you have emotional control - not easily frustrated, discouraged or overstimulated?

Do you perform under pressure? Do you rise to the challenge?
Do you recover from setbacks (i.e. bad goals, missed opportunities, mistakes, penalties).

Are you willing to try something new?
Will you do whatever it takes - extra effort, determination, be uncomfortable?
Do you improve the performance of others?
Do you do all of this within the rules, with class, with respect?
Do you have a team first mentality?
Are you adaptable?
Do you have a growth mindset - sharing, receiving, reflecting, and implementing feedback?
Are you resilient?
Do you show leadership?
Are you tenacious / gritty / relentless?
Do you show respect for the people and places we encounter on our journey?
Are you accountable?
Will you accept a role for the benefit of the team?
PLAYERS
Skating
Do you skate at the international level?
Do you skate the game - timing, support?
Quickness, agility, acceleration, speed, power and strength on skates;

with and without the ring,
in space and under contact. 
Defensive Skills -- Aggressive and Smart
When our team does not have the ring - we are all showing our defensive skills.
Identify threats / risks
Position yourself GSIS, and neutralize the threat
Be disruptive on the ring
Establish quickly and maintain controlled contact
Manage a changing gap: contain, chanel, check; leverage the gap
D Zone play - dominate your zone of responsibility with strength, speed, awareness and
anticipation
Communication
Transition Skills -- Anticipate and Capitalize
When possession is changing from ours to theirs or vice versa, we are all showing our transition skills.
Loose ring battles - speed, strength, positioning, desire
Deceptive play
Reading the change and anticipating your path - to the net, to support, to defensive positioning
Communication
Offensive Skills -- Composure and Creativity
When our team has the ring - we are all showing our offensive skills.
Receiving rings - in open space, in small space, under contact/pressure, in critical moments,
and at speed
Evasive skating - using changes in speed and direction to create advantage
Deceptive ring skills - using of dekes, fakes, agility and handling to create space for yourself,
elude a defender, or create a path for the ring
Passing – variety of passes, under contact, accurately
Do you win space for yourself? Are you a threat 1 v 1?
Shooting strength, precision, variety, and selection
Goal scoring creation – do you have impact, touch, persistence to make the goal happen?
Sustaining the attack with immediate ring retrieval - read the shot/ rebound, win the right to
attack again
Support the attack and support the possession - do you anticipate the needs of the ring carrier,
do you put yourself in a position for the ring to find you (eg. short, lateral or long support)
Do you show 'care' for the ring?
Communication
Decision Making: 
Ice awareness - do you always have a sense for where the ring is, where the net is, and where
there are changes in numbers?
Game IQ - are you aware and knowledgeable of situation play (Eg. advantages/disadvantages,
time in game, etc.), rules
Teammate awareness - do you recognize strengths and supports needed to help your
teammates?
Opponent awareness - do you identify threats and opportunities with opponents, are you aware
when they are on and where they are? 
Team Play:
Do you consistently, and with excellence execute the major team systems?

Forecheck
Breakout
Offensive Framework
Defensive Structure

Do you have the ability to execute a variety of roles within these systems?
GOALTENDERS
Skating/Basic Stance
Do you have the crease presence for the international level?

Basic stance - technique, body position, position of hands, stick, ability to maintain stance
while moving
Balance, coordination, strength, speed and quickness, strong and controlled lateral
movement, quick recovery
Shot preparation - getting yourself into position to make the save quickly but with control
Tracking high in the crease, holding your ground when players coming in with speed
Properly set on the posts and tracking the low angles from the post and out
Skating skills to support leaving the net to play the ring or get to the bench (and back to
net)
Ring Skills
Do you have the necessary ring skills to compete at the international level?

Optimizing and controlling the Breakout
Set precise, accurate, well timed passes, using fakes to create lanes
Read the play and make good decisions
Communication to start the movement, or about pressure
Ability to use stick to pass, as well as quick and efficient ring toss
Ability to read the ring coming in close to the crease if to let into the crease or move the
ring outside the crease to a safe option
Stops the Ring
Do you consistently stop the ring? Do you have the ability to make the simple and consistent
saves, saving the shot from outside? Do you also make the big save at timely moments?

Save selection
Use of gloves, pads, stick
Do you hold your ground with fakes, stay controlled while making saves
Focus & concentration
Success in reacting to quick plays
Covers top and bottom of net well
Angle Play
Are you consistently in the shot lane?

Challenges appropriately
Square to shooter with both shoulders and hands
Aware of position to net
Holding your ground, not backing in too quickly giving up corner shots
Pushing out on fast breaks to better keep with player coming in with speed
Rebound Control and Resets
Do you control your rebounds?

Control of rebounds off gloves, pads, stick
Ability to direct rebounds to safe place, to a teammate
Deal with rebounds that land right outside of crease
Proper quick recovery to the rebound, generally back to feet if rebound is further away

Do you keep the reset in your crease - triggering a transition in play
Read & React
Reads options available to opponent, anticipates, communicates
Physical
Will your size and physical abilities allow you to compete at the international level?

Physical size, presence in net
Athletic ability

Fitness level (ability to play in demanding game), ability to be consistent while managing a
high volume of shots and play in your end
Physical ability to recover quickly
Intangibles:
In addition to the Intangible and Character list above:
Ability to be mentally ready for the start of the game, start of a quarter
Ability to come back strong right after letting in a goal
Ability to compete and keep your team in the game if the other team has a lot of pressure
Consistently play to the end of the shot clock, end of the quarter, end of the game
Communicate with your teammates on the ice to inspire them to play well