A safe, inclusive way to enjoy ringette year-round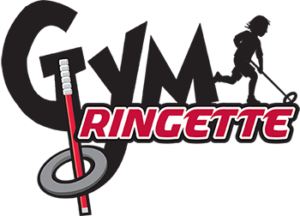 Did you know that ringette can also be played as a "dry land" sport?
Many of the fun and challenging elements of ringette transfer well to the gym floor. Gym ringette can be played as an activity on its own or to complement on ice training.
Players of all ages and abilities are able to develop strength, balance, coordination and agility while enjoying healthy competition.
The main advantages of gym ringette are that it is a safe, low cost, inclusive activity that can be played year-round.
The Gym Ringette program focuses on providing a quality sport experience for participants. Quality sport experiences are fun, positive, safe and inclusive, and key to keeping youth engaged in sport and physical activity.
Our Gym Ringette Teacher Manual focuses on using the Teaching Games for Understanding (TGfU) approach. With this approach, we use learner-centred and problem-solving activities to teach gym ringette skills.